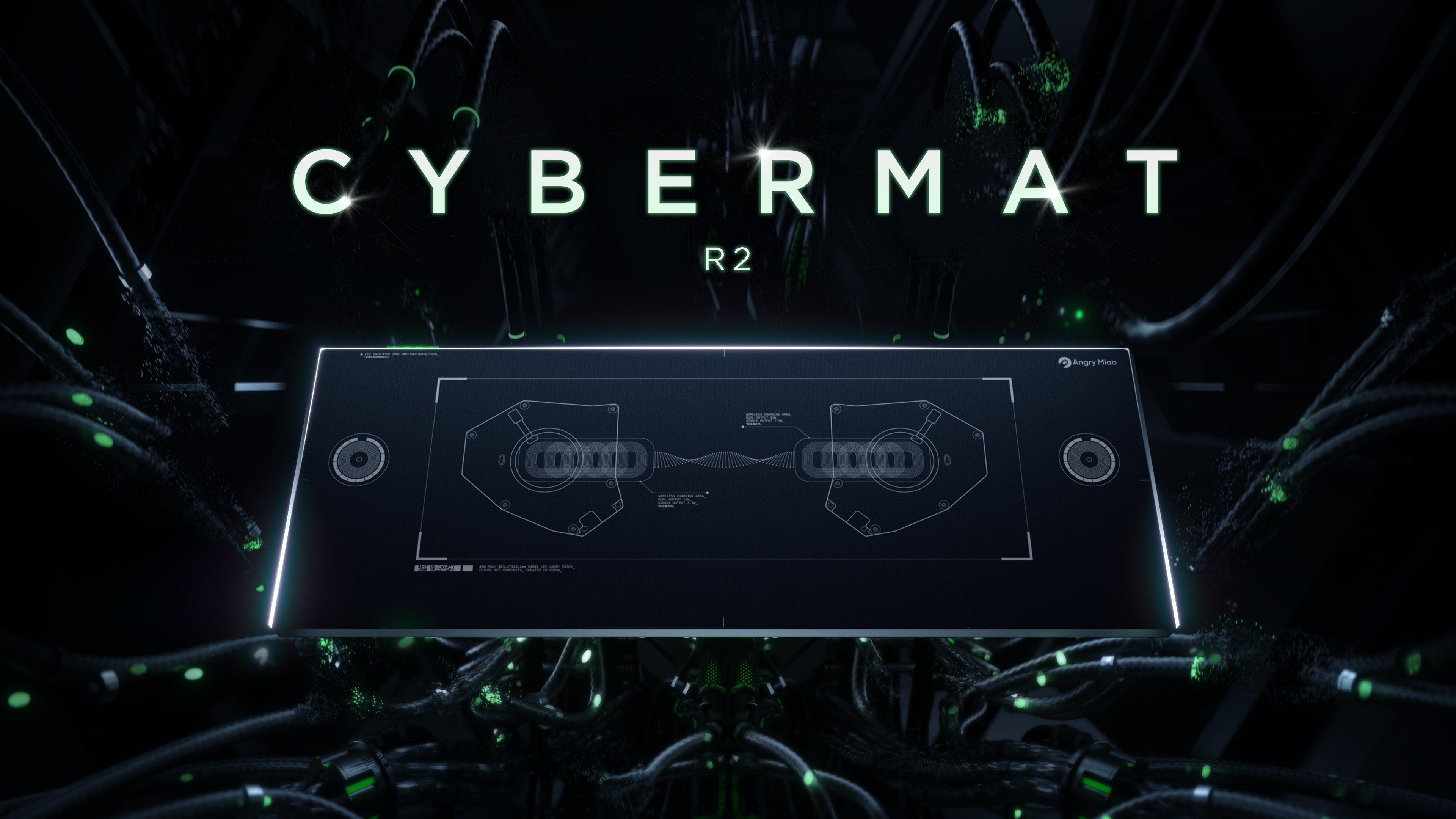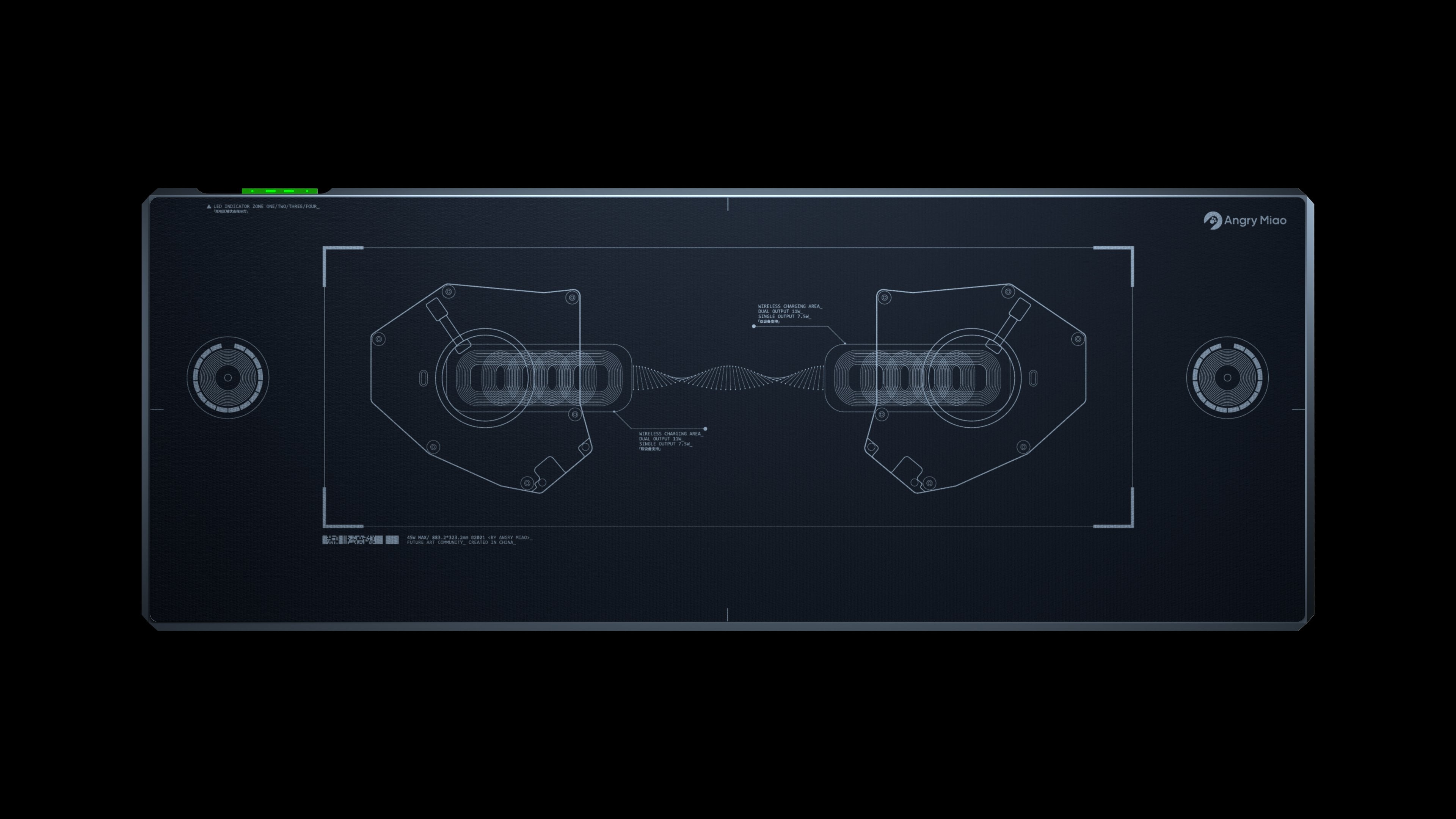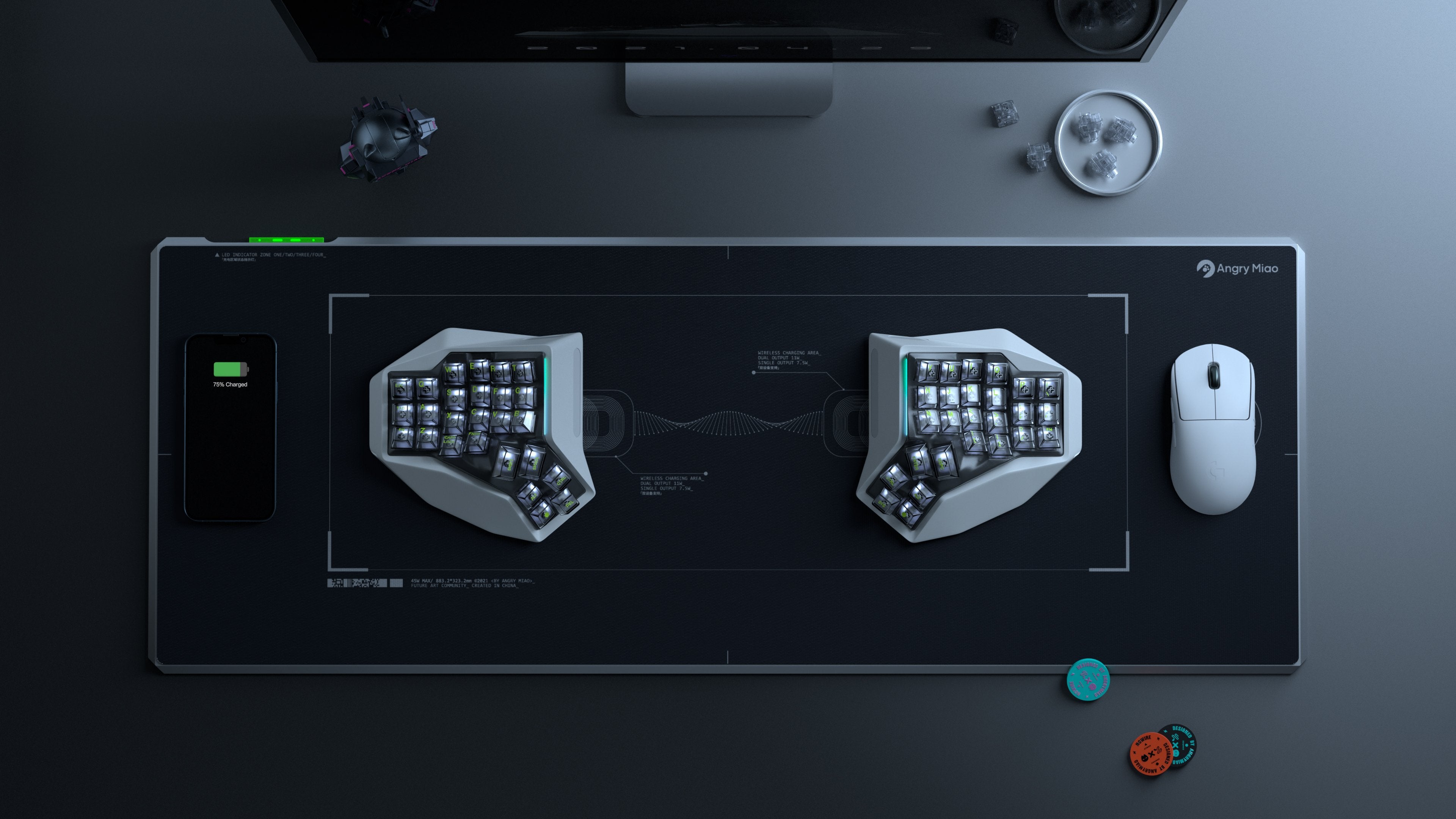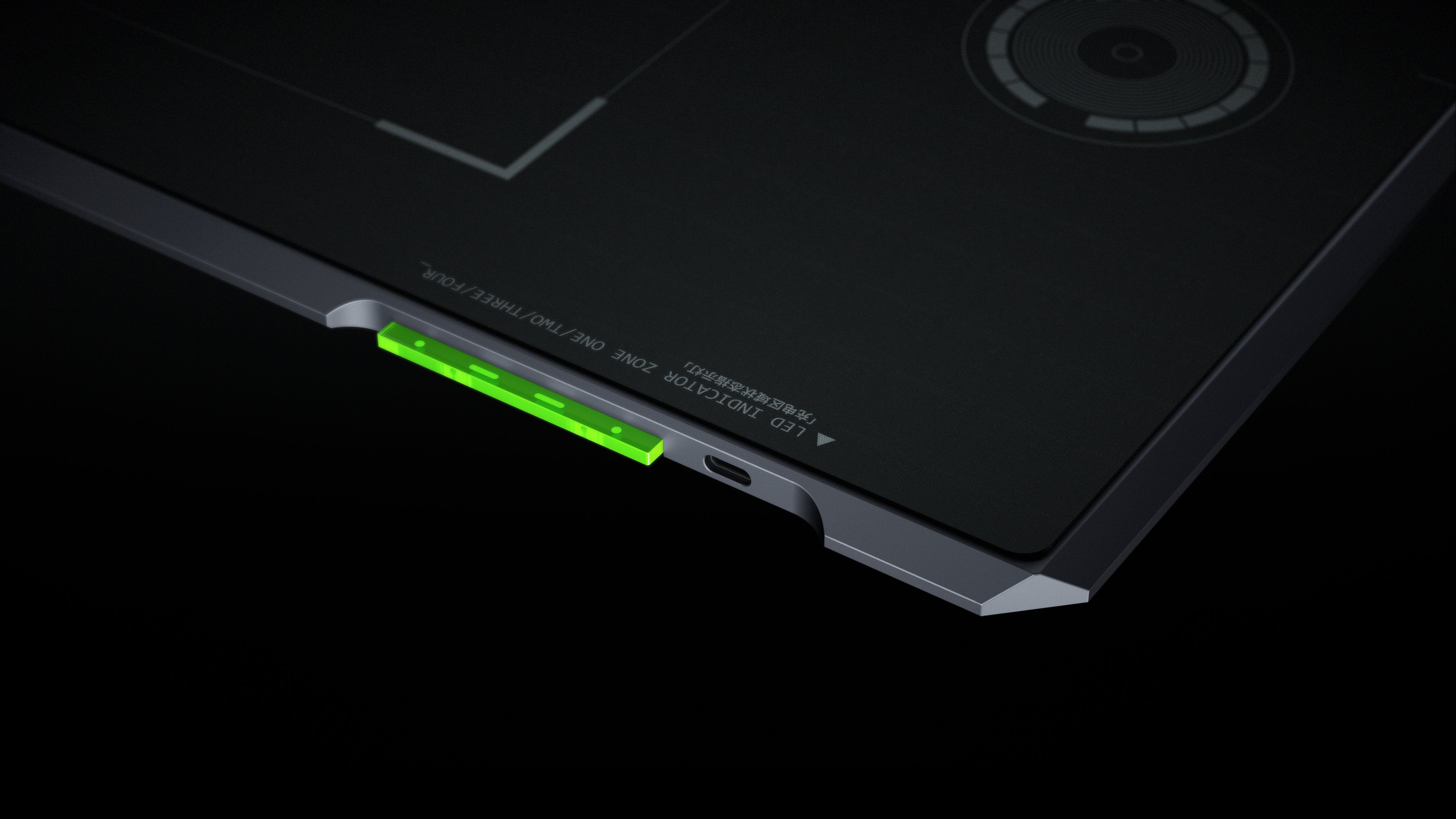 CYBERMAT R2 - Wireless Charging Mat
Estimated shipping date: Dedicated stock (2021/12) 、Pre-order (2022/6)
1. The outline in the central area of the mat was inspired by Westworld and is complemeted by an aluminium base, crafted through a sandblast anodizing process.
2. The dimensions of CYBERMAT R2 are 900x340mm. Its 12 coils support charging of up to 6 devices simultanously.
3. The 10 coils in the central area are specially designed for AM HATSU and can also be used to power CYBERBOARD. Magnetic charging areas on both sides of the mat can be used to charge other devices.
4. Each CYBERMAT R2 comes with a CYBERCHARGE global version (random color) included in the package.
Note:
Due to worldwide supply shortages of raw materials such as chips and aluminium ingots, as well as CYBERMAT R2's extra-large size of 900x340 mm puts high requirements on the size of CNC machinery and anodizing tank, but also adds strong complexity to the manufacturing process. Therefore, the CYBERMAT R2 will be available in pre-sale and ship out after approximately 6 months. Thank you for your understanding.

We reserve the right to cancel suspicious orders (including but not limited to multiple orders from the same user, duplicate shipping addresses, etc.) without further notice.

If you refuse to take the receipt of your order or return a product without valid reason, you will be liable for the two-way delivery fee.

Freight and taxes are not included in the final price.

Please fill in the full name and detailed shipping address in English to ensure that your shipment will be delivered properly.