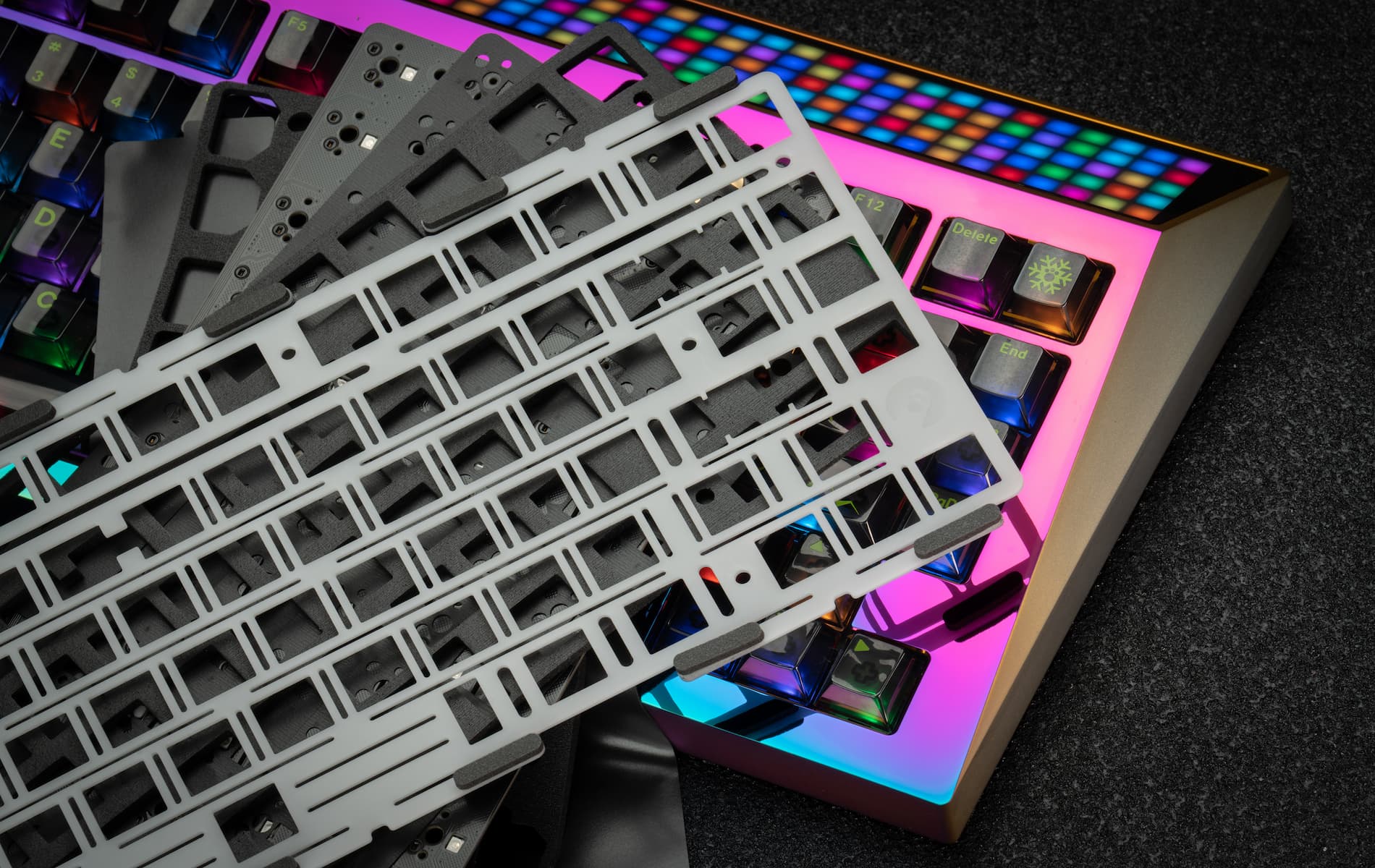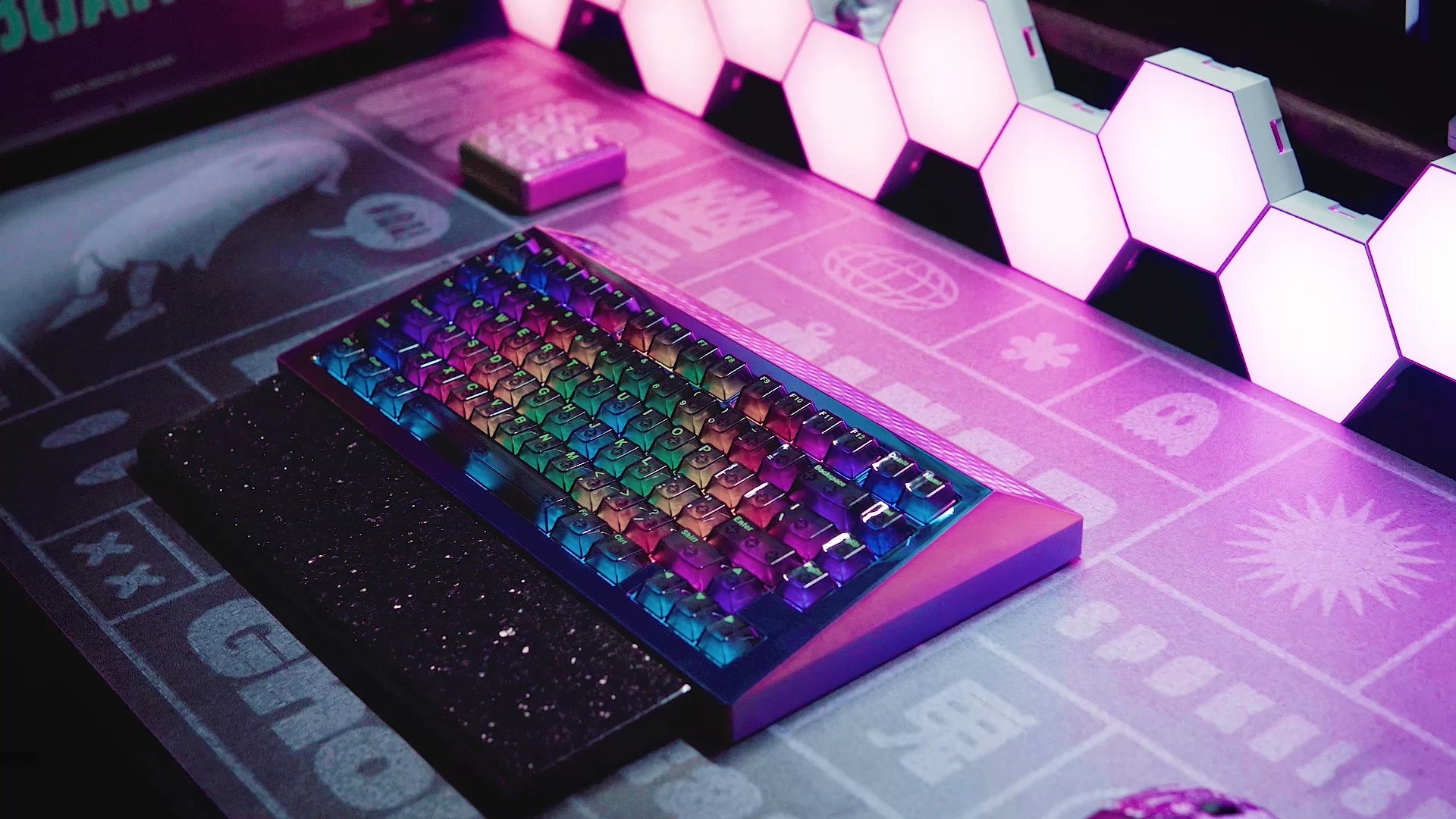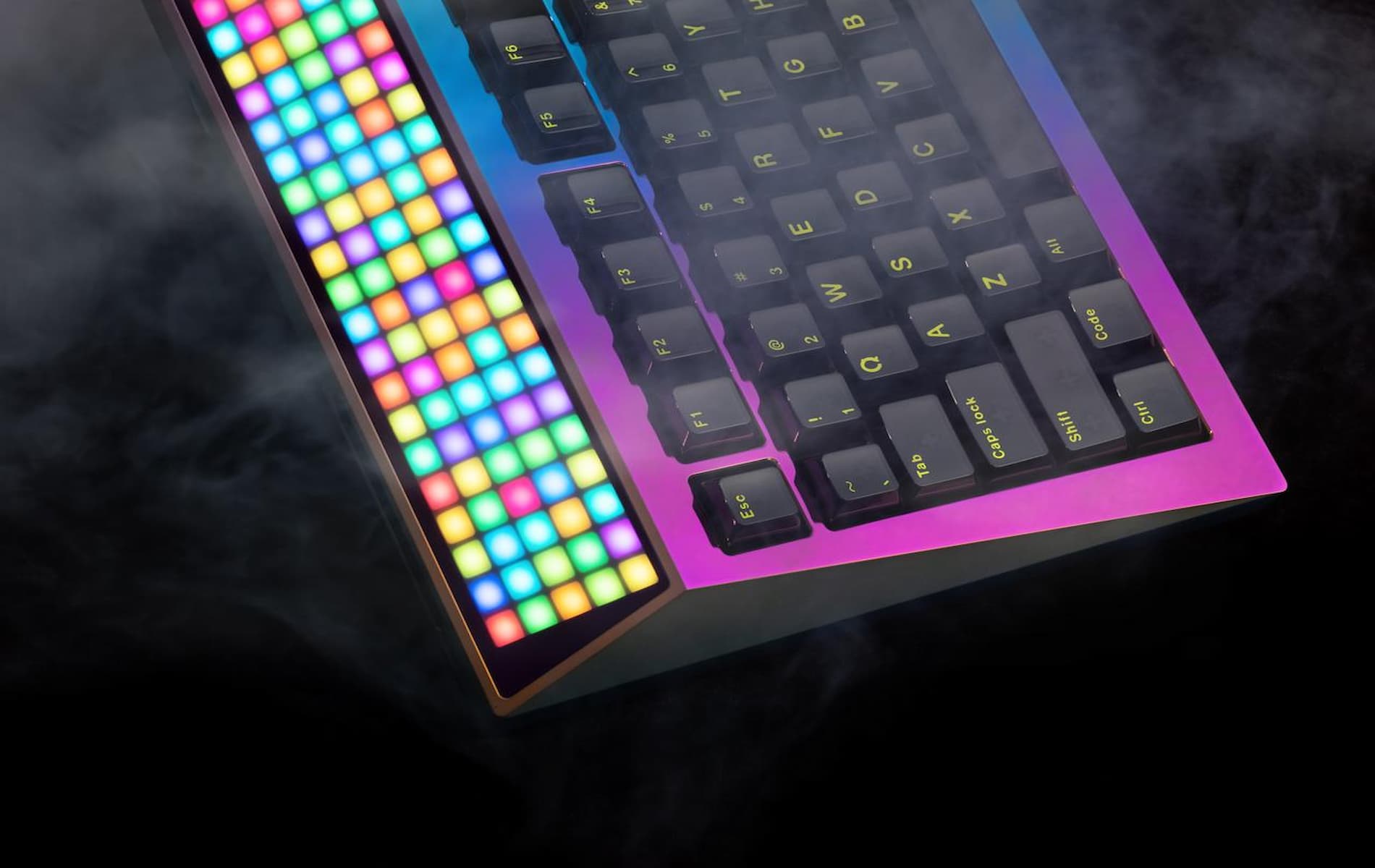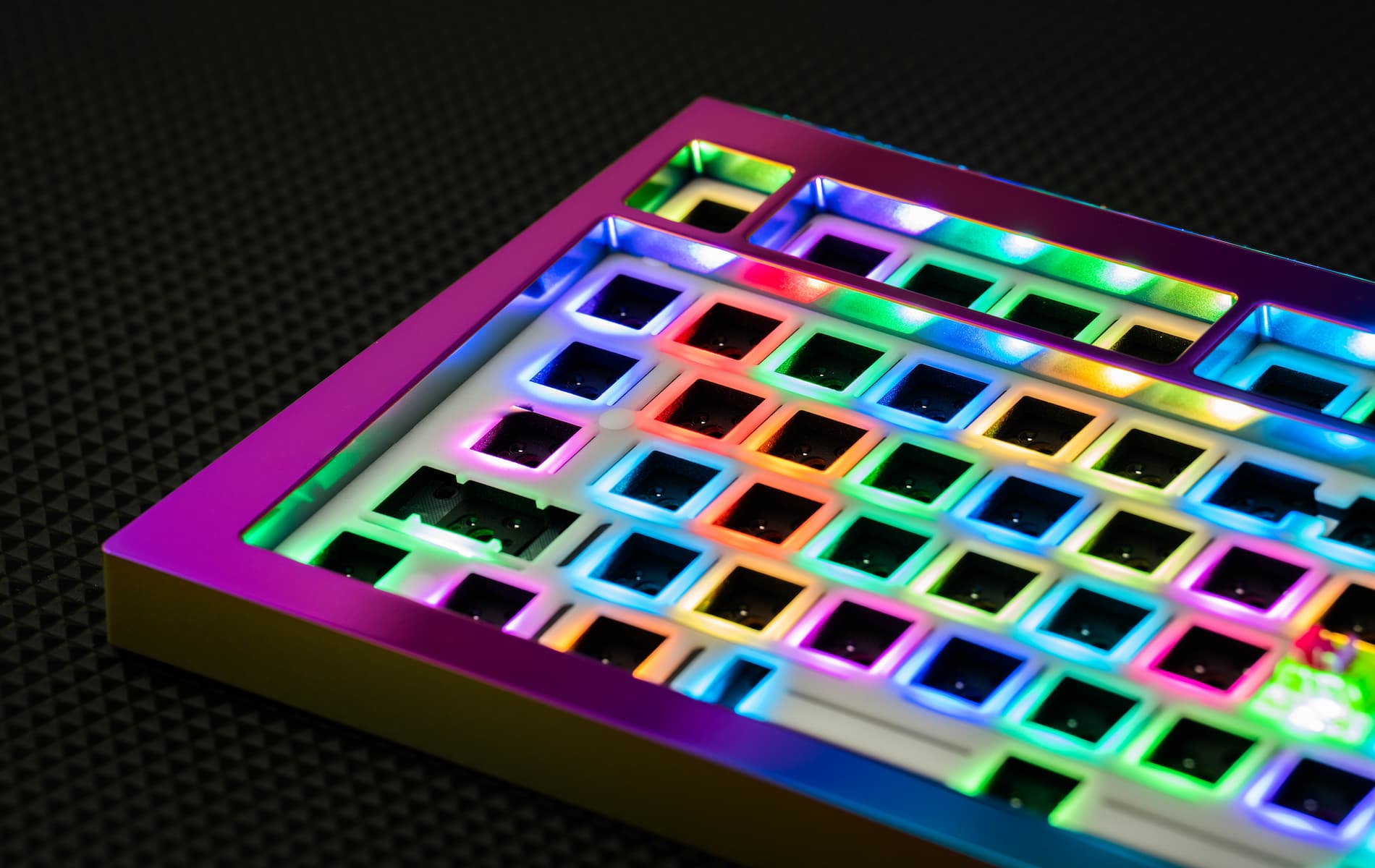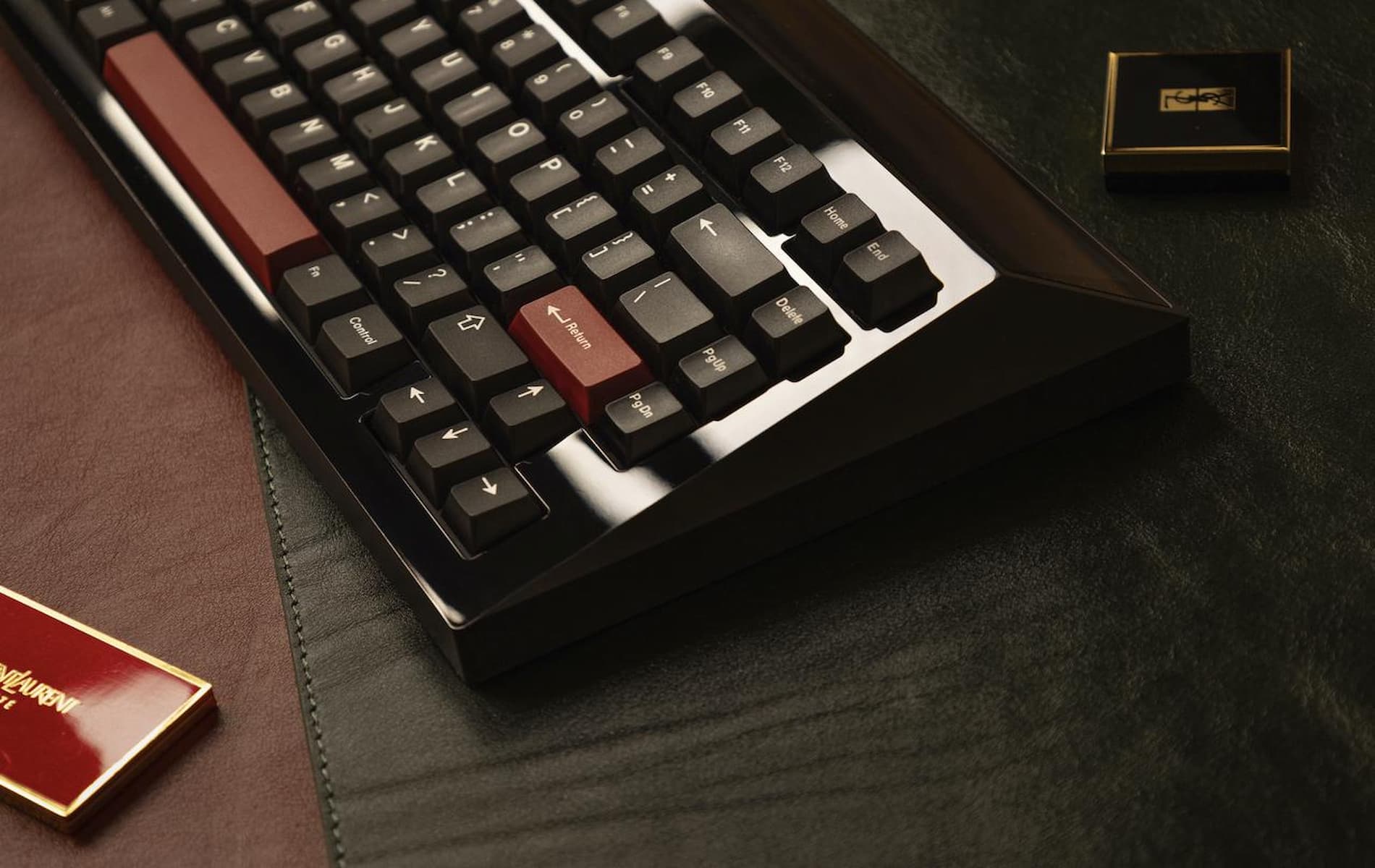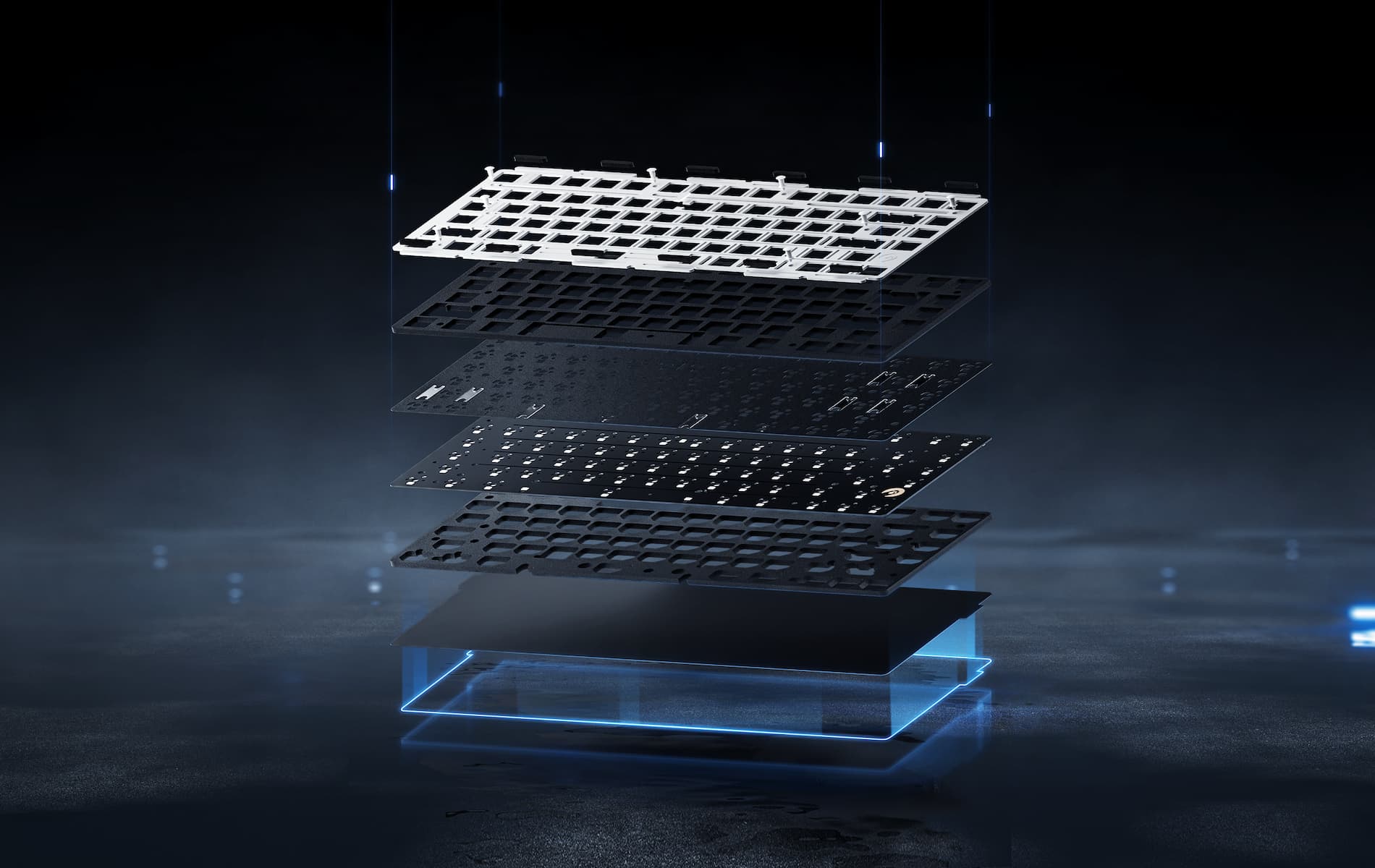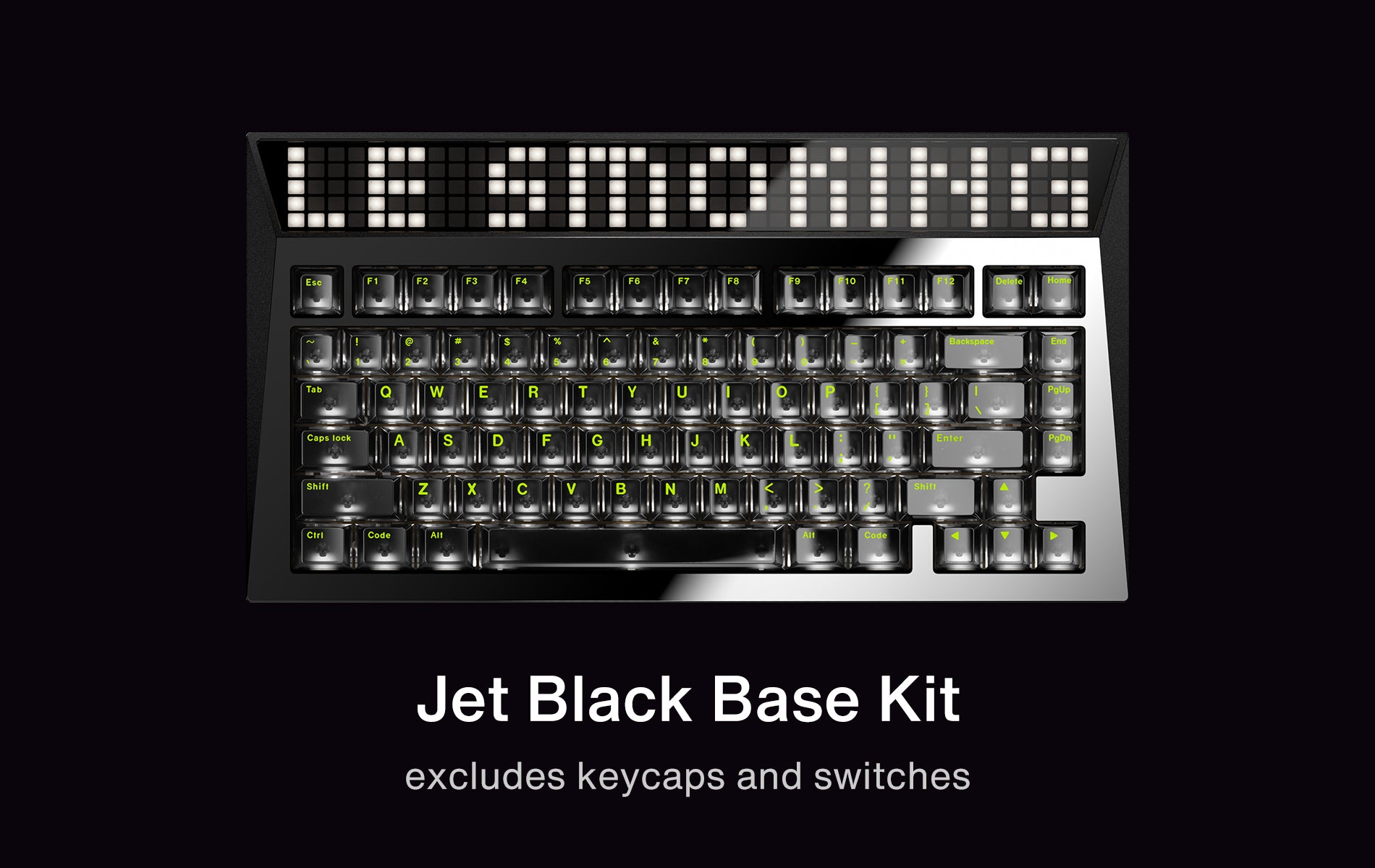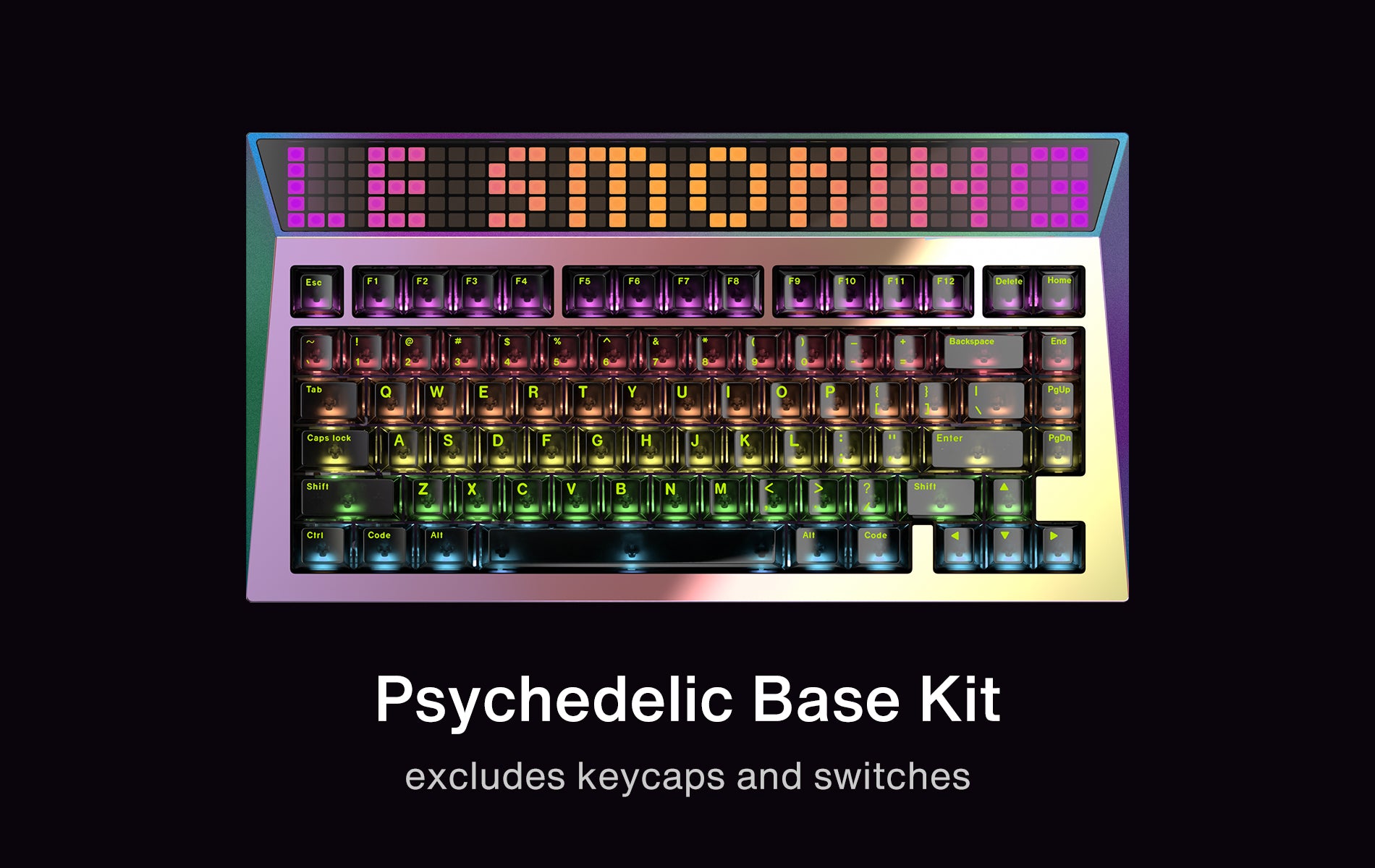 AM CYBERBOARD R2.5 - for a Soft&Elastic Typing Feel
Price: $105-$665
Availability Date: May 25, 2023 at 20:00 (PDT)
End date: until all units sold (limited quantity)
Shipping Date: within 7 days after payment
Corlor Option:
Psychedelic /with upgrade kit

Jet Black /with upgrade kit
Base Kit - included with each keyboard:
Keyboard body (aluminum)

CYBERBOARD R2/R3 Flex Kit, includes 9 accessories: all-new PCB (hotswap, 1.2 mm, cutouts, RGB), POM plate, poron gasket, silicone stands, PORON foam, switch pads, transparent stabilizer pads, bottom foam (SOFT/SUPERSOFT, default is SOFT), case foam

Carrying case

User manual (digital version)
Flex Kit - includes 9 accessories
POM Plate - matte POM material

Poron Gasket - supersoft slow rebound material

All-New PCB - 1.2mm cutout PCB with lighting in semi-matte black

Silicone Stands - white silicone material

PORON Foam - supersoft slow rebound material

Switch Pads - 0.3mm PORON material

Transparent Stabilizer Pads - translucent silicone material with adhesive

Bottom Foam (Soft/Supersoft) - PORON slow rebound material

Case Foam - 0.5mm PORON material
Pre-Purchase:
Due to the complexity of PVD processing, minor flaws in the finish of Jet Black and Psychedelic are unavoidable. Please keep this in mind when placing your order.

The finish of CYBERBOARD R2.5 extremely delicate. Please treat it with extra care. Do not rub it against hard objects to avoid scratches.

Only the Base Kit is available during this sale. Keycaps and switches are not included. The keycaps in the rendering are for reference only.

The material of the silicone stands is soft and elastic. After aligning all items in the Flex Kit, secure them in place first by installing your switches. Then, install the silicone stands. You can use tweezers to help with the installation.

The CYBERBOARD R2/R3 Typing Experience Flex Kit does not support Top Mount boards, such as CYBERBOARD R1, XMAS SPECIAL and

Glacier.

CYBERBOARD Terminal is partly compatible with the Flex

Kit

, all items can be used except for the PORON foam

and the plate

(you can

utilize it

with minor modifications

if you are familiar with mods

).
Notice:
We reserve the right to cancel suspicious orders (including but not limited to multiple orders from the same user, duplicate shipping addresses, etc.) without further notice.

If you refuse to take the receipt of your order or return a product without valid reason, you will be liable for the two-way delivery fee.

Freight and taxes are not included in the final price.

Please fill in the full name and detailed shipping address in English to ensure that your shipment will be delivered properly.

The product renderings are for reference only. The actual product prevails.

Differences in angles and lighting while shooting may cause color differences. The actual product prevails.