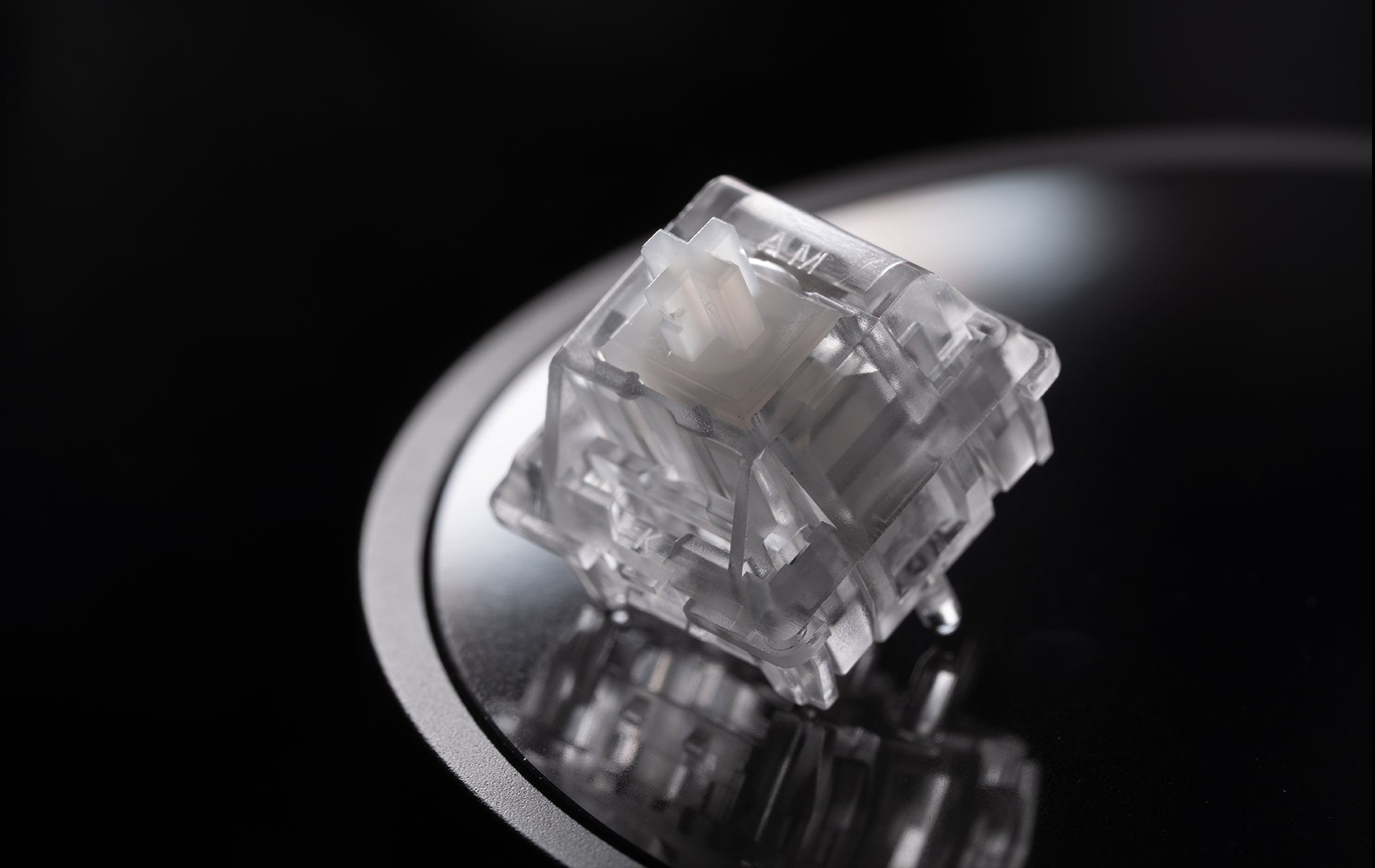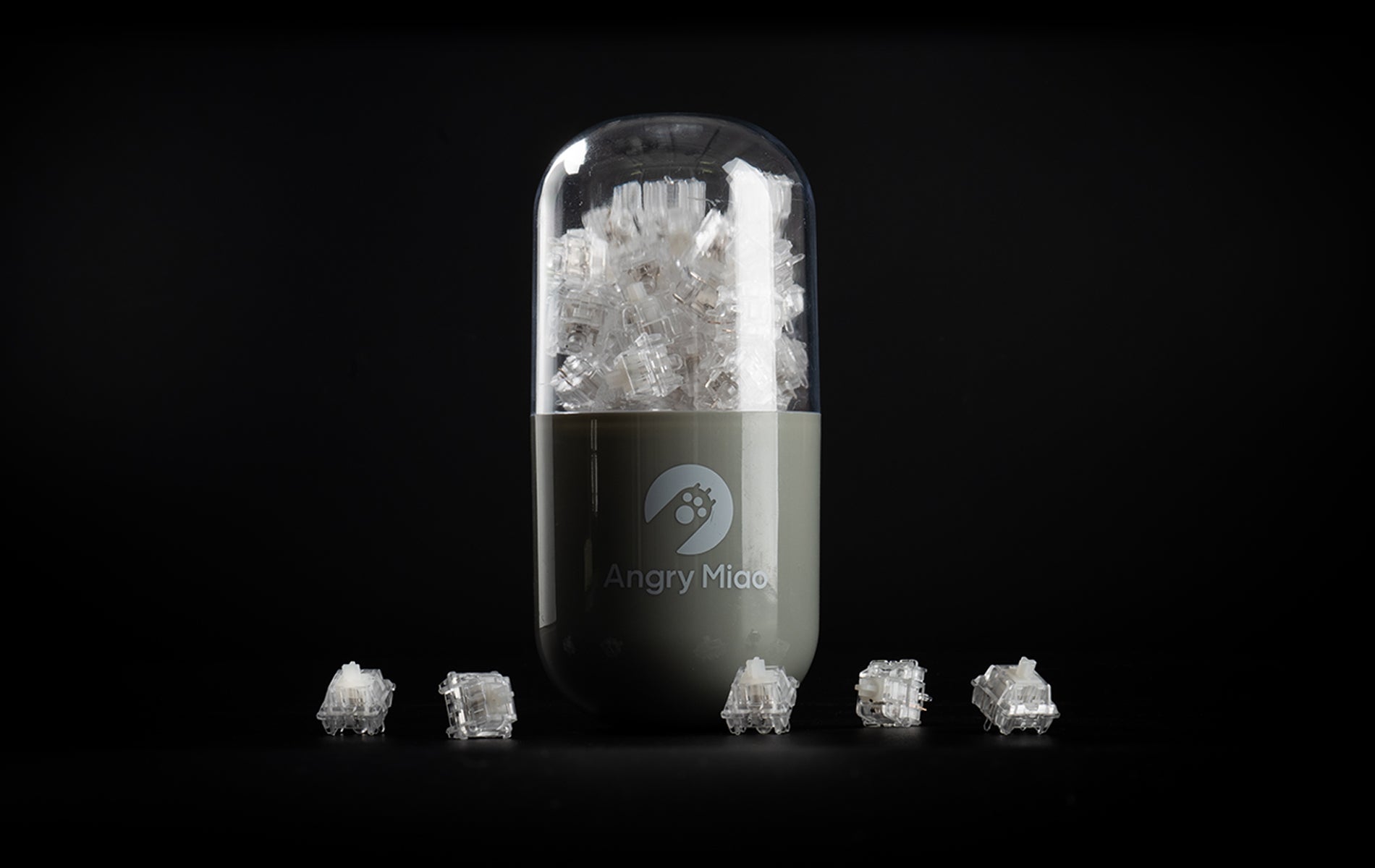 AM Icy Silver Pro Switches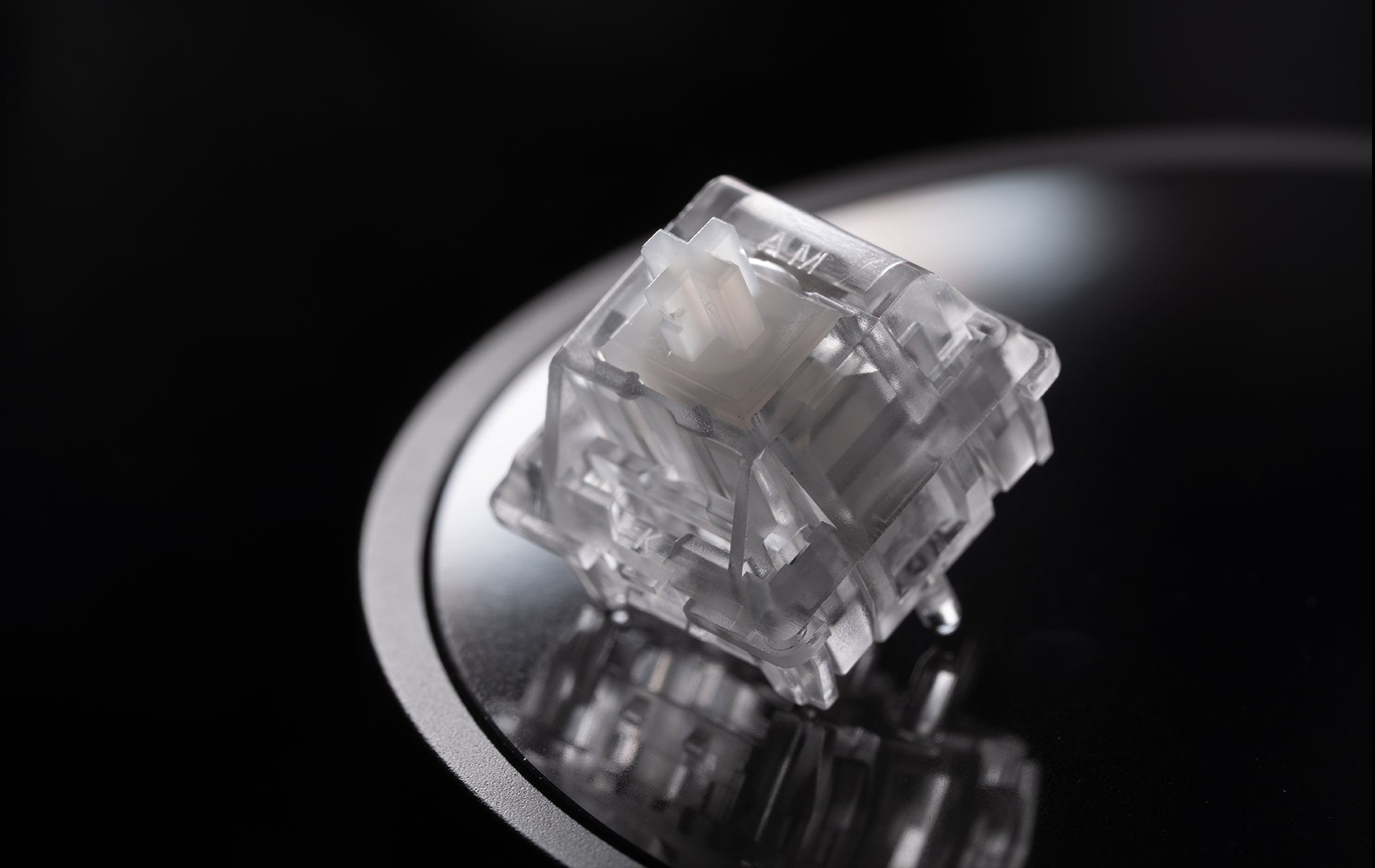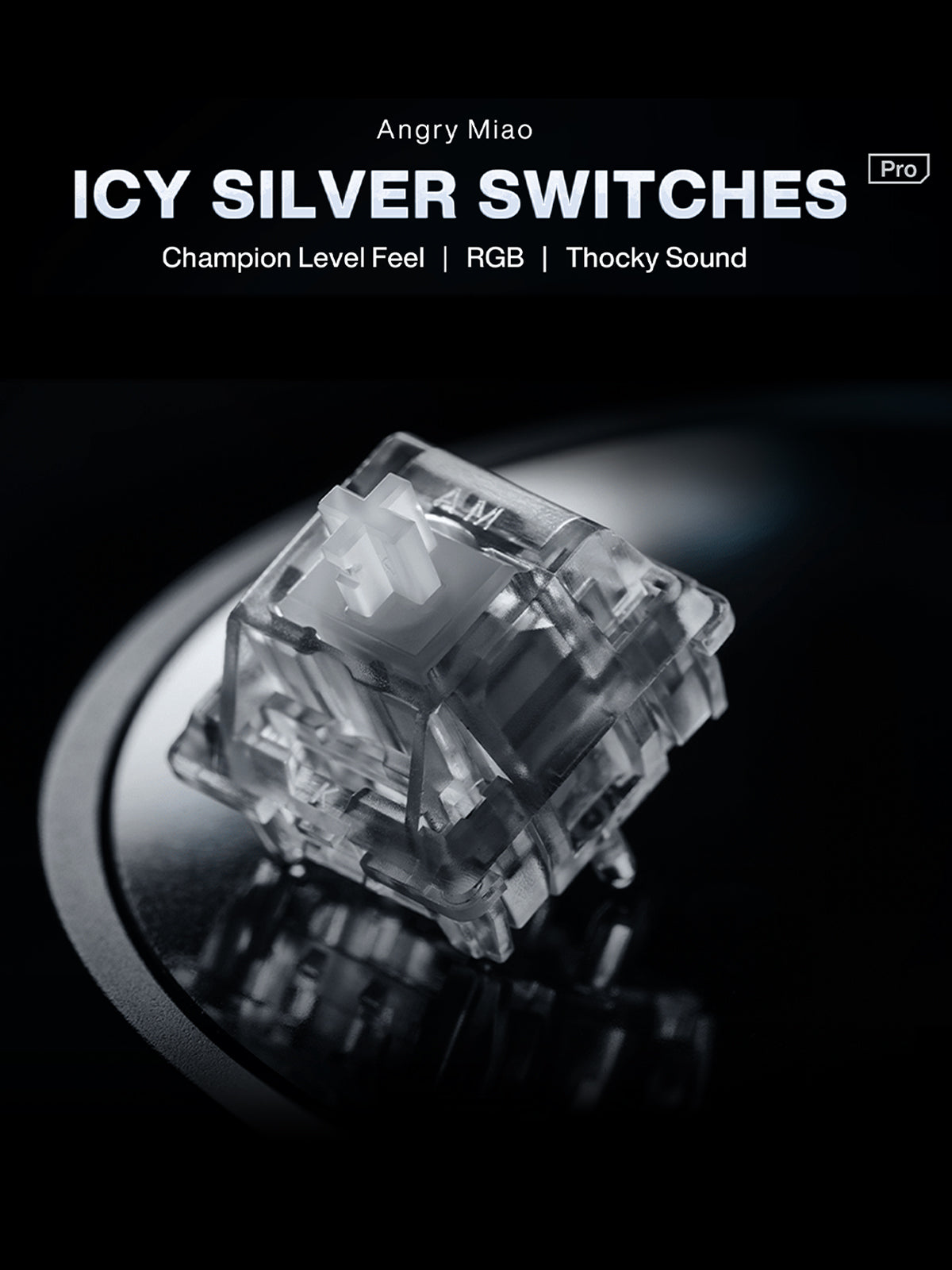 Featured content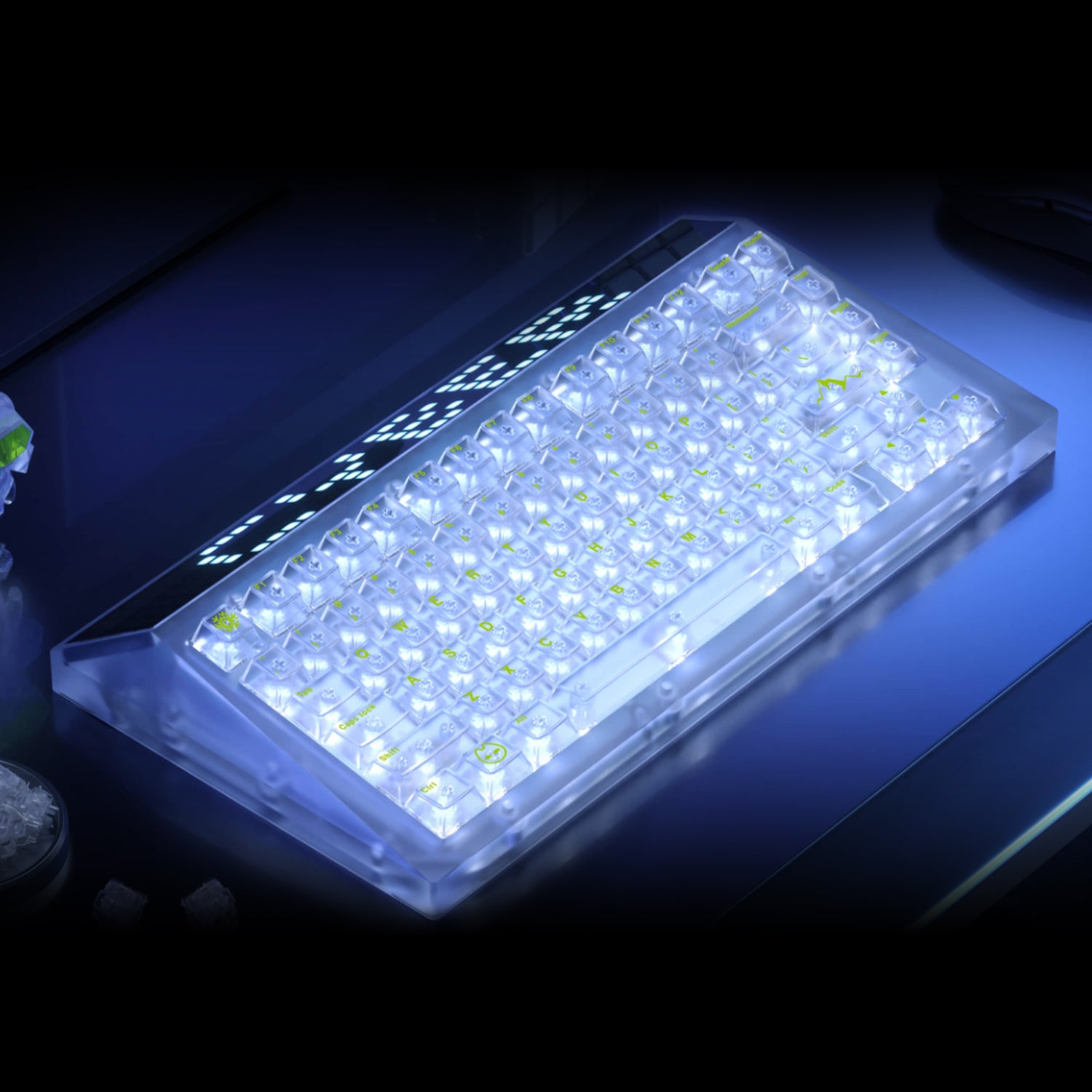 More Icy Aesthetics
The upper housing and housing base are both crafted from PC to ensure maximum light transmission. We also apply EDM processing and polishing to the housing parts, which further helps with light transmission and also reduces friction. It also makes it smoother to the touch.
Customizable In-Switch Lighting
This makes these switches the perfect match for Angry Miao's keyboards with custom in-switch lighting.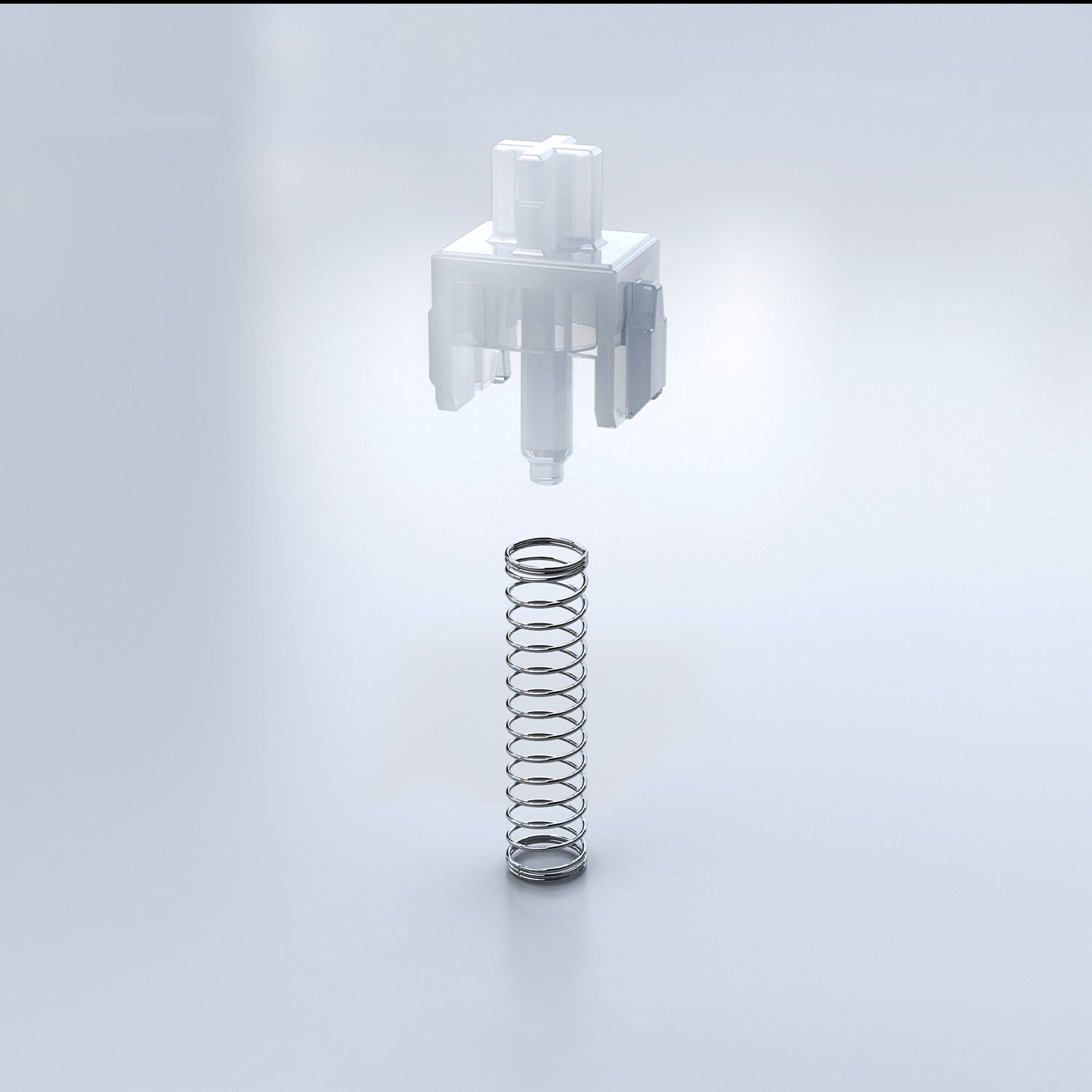 Light & Smooth Feel with a Crisp Rebound
For the stem, we chose Y3 composotie material. This allows us to achieve a friction coefficient 0.04, which is almost 70% lower than POM and LY materials.All moving and static components are electroplated to prevent oxidation and extend their lifespan.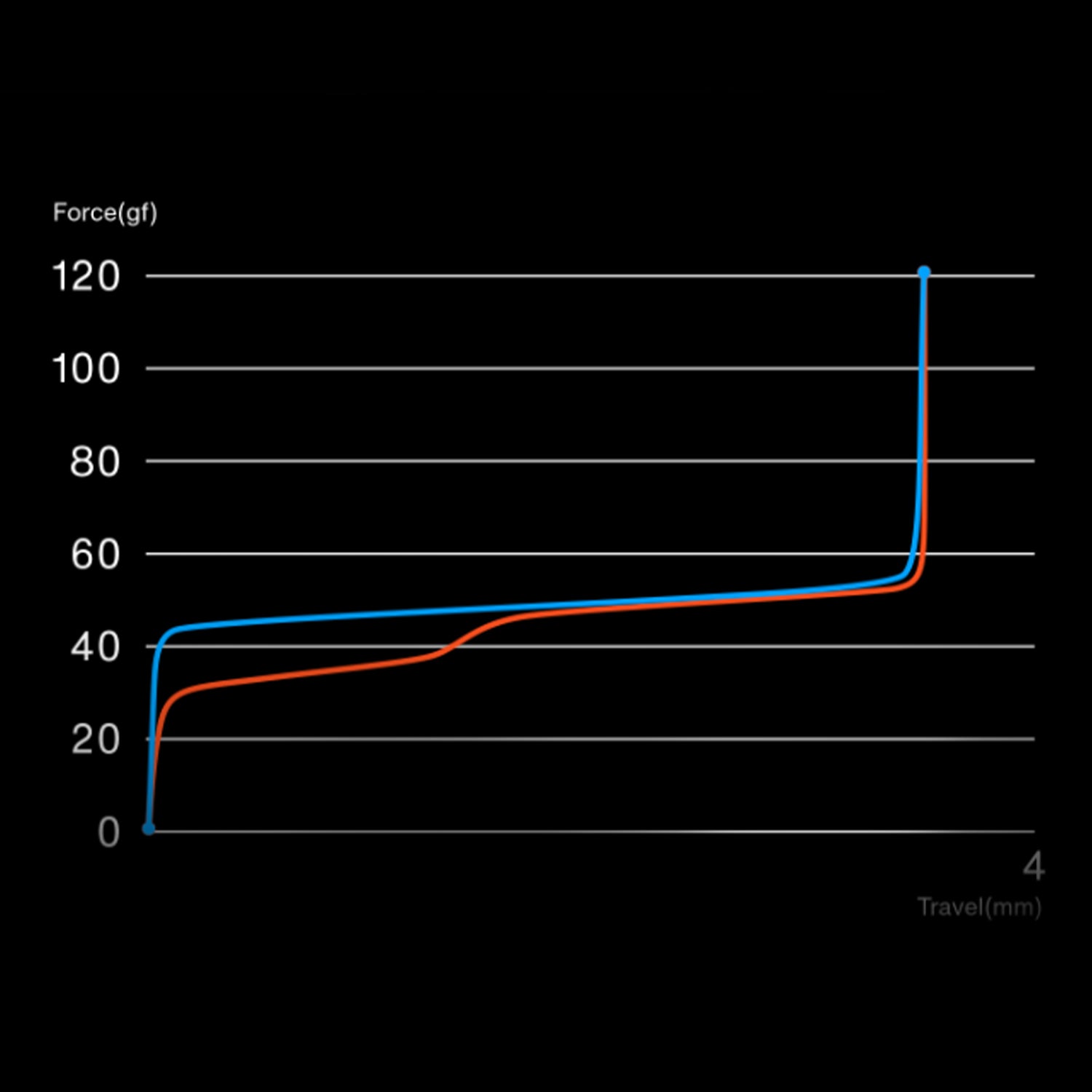 The Perfect Thock for Transparent Switches
In addition, all Icy Silver Pro Switches are pre-lubed from the factory.With an actuation force of 37gf and a bottom-out force of 45gf, the Ice Silver Pro provides a light and smooth typing feel, while managing a crisp and powerful rebound.