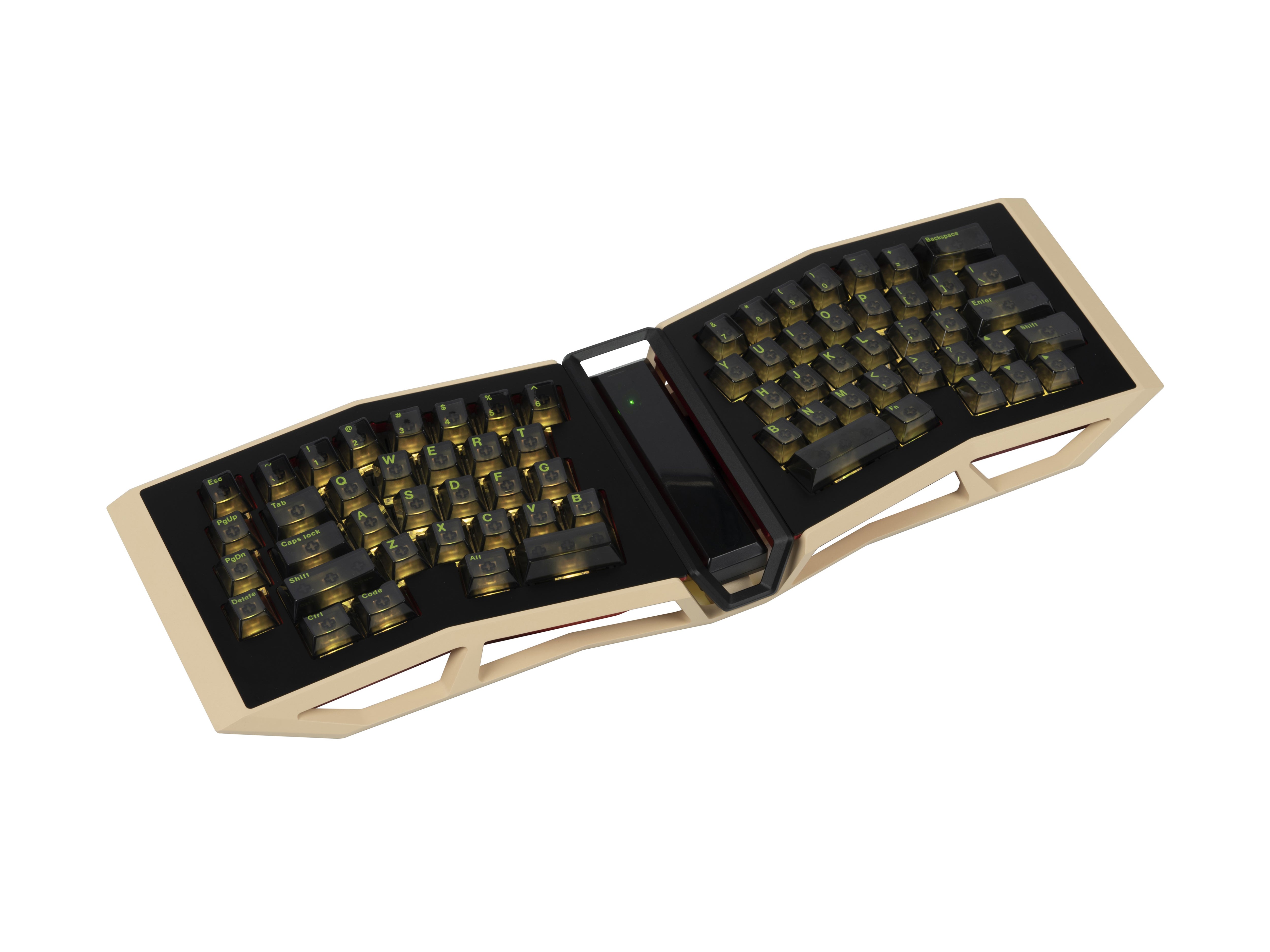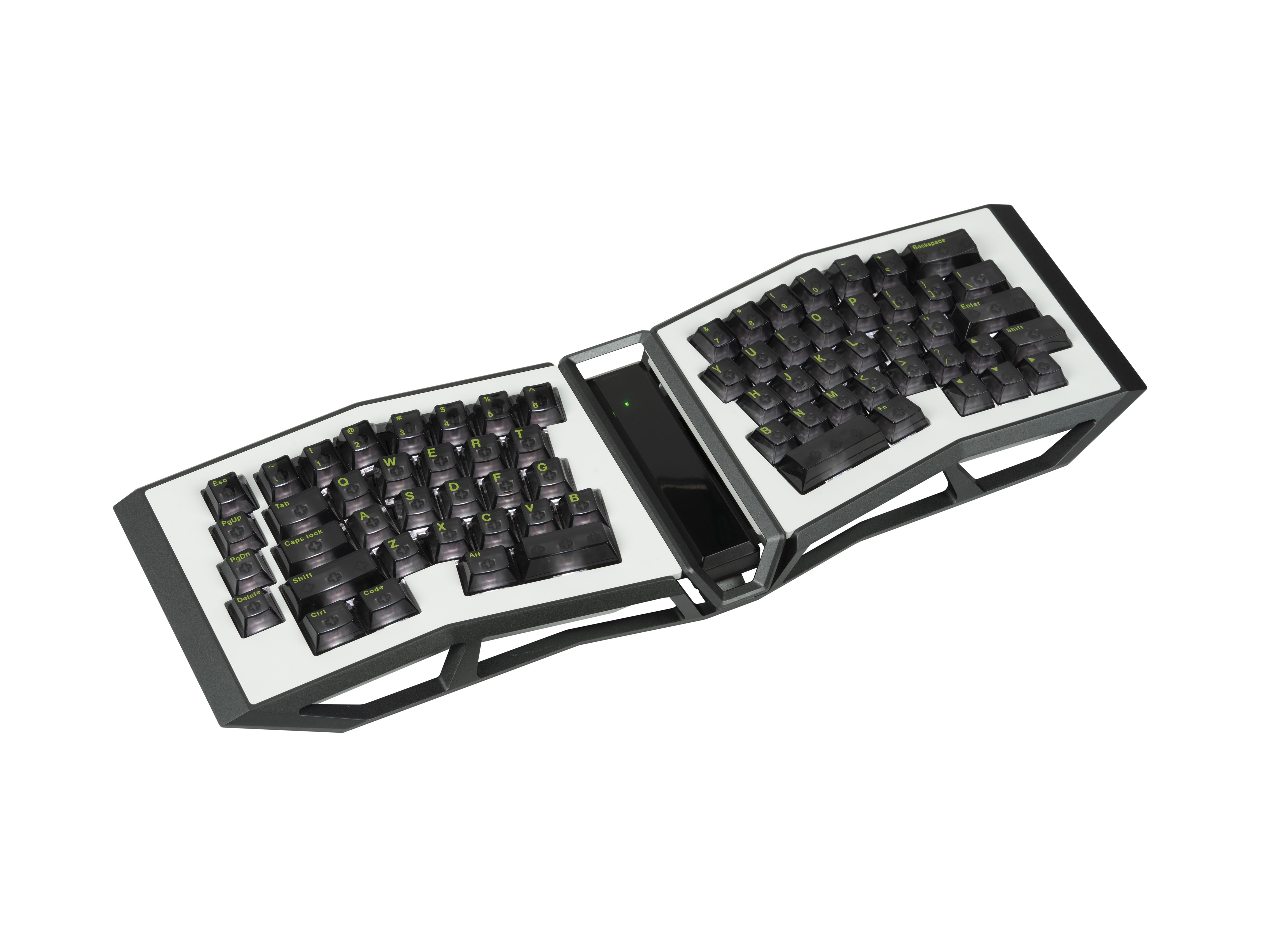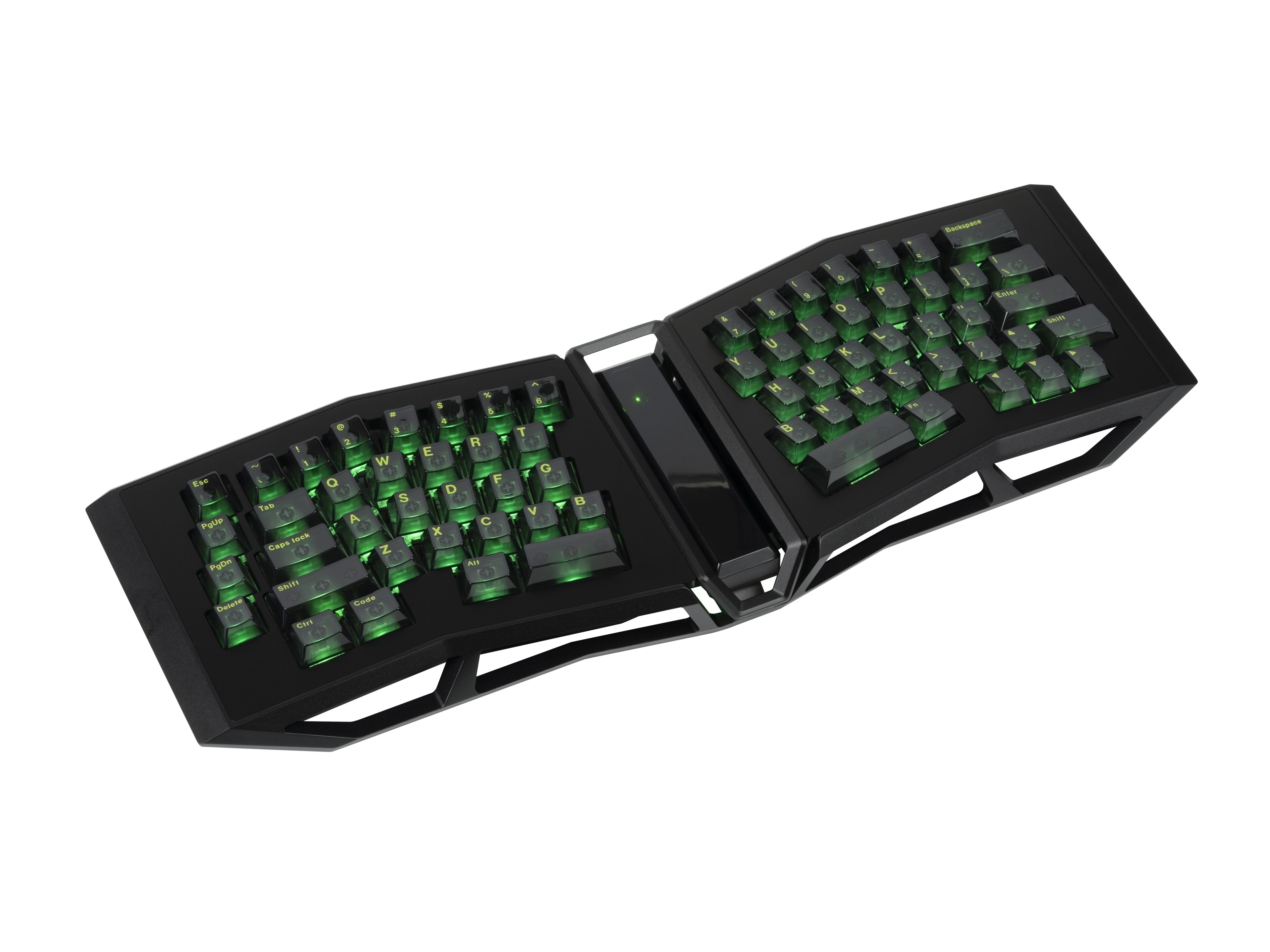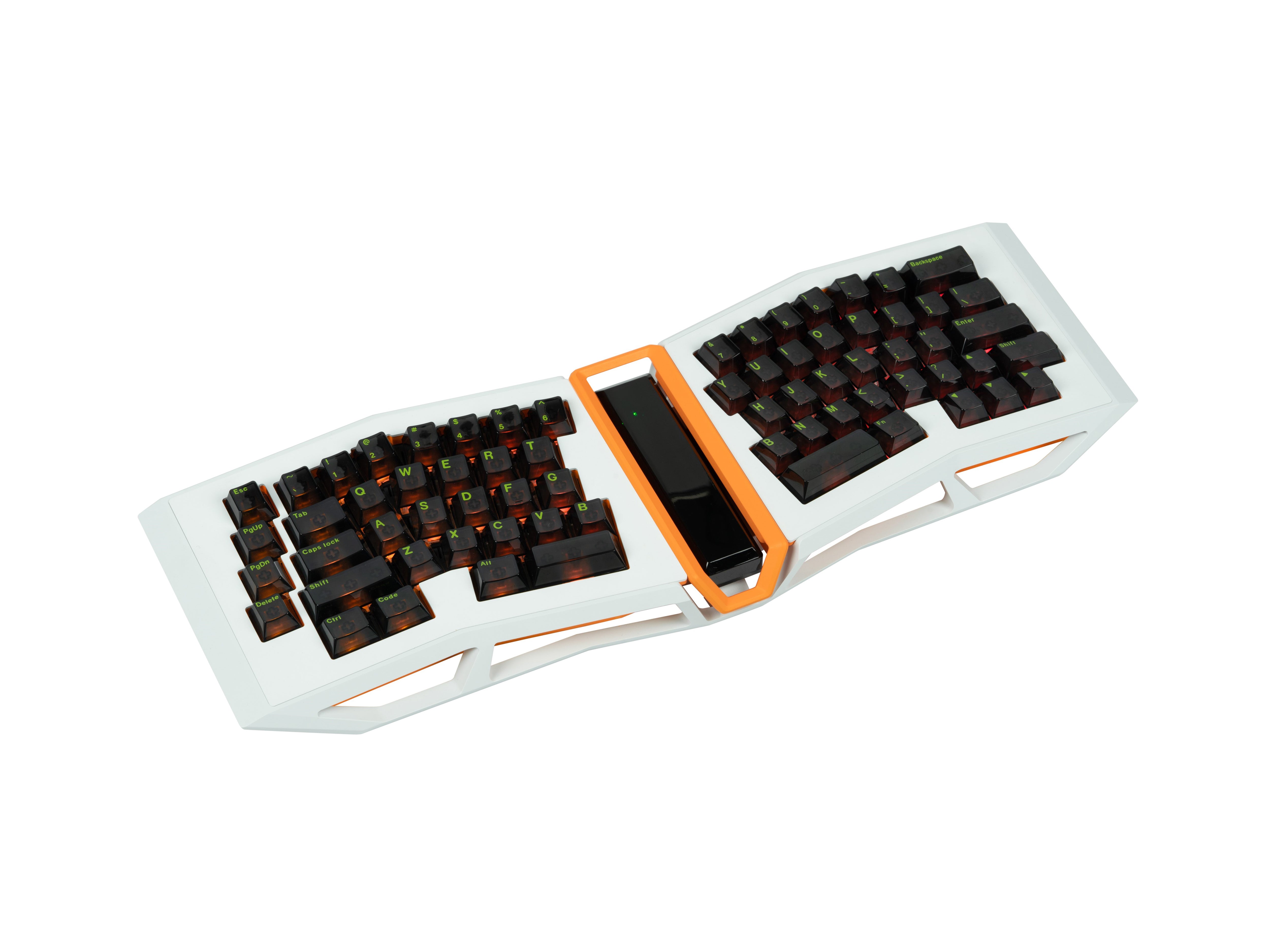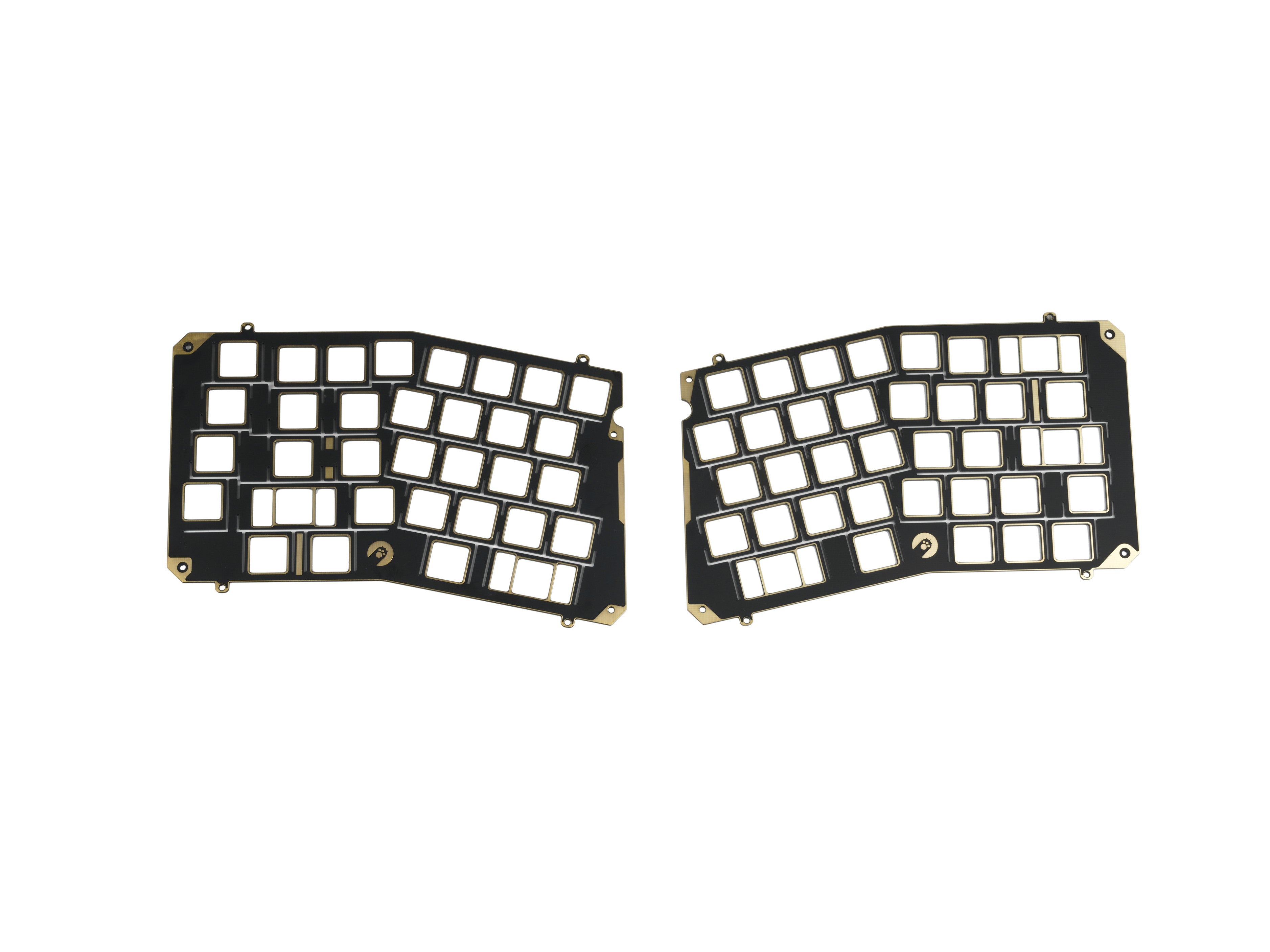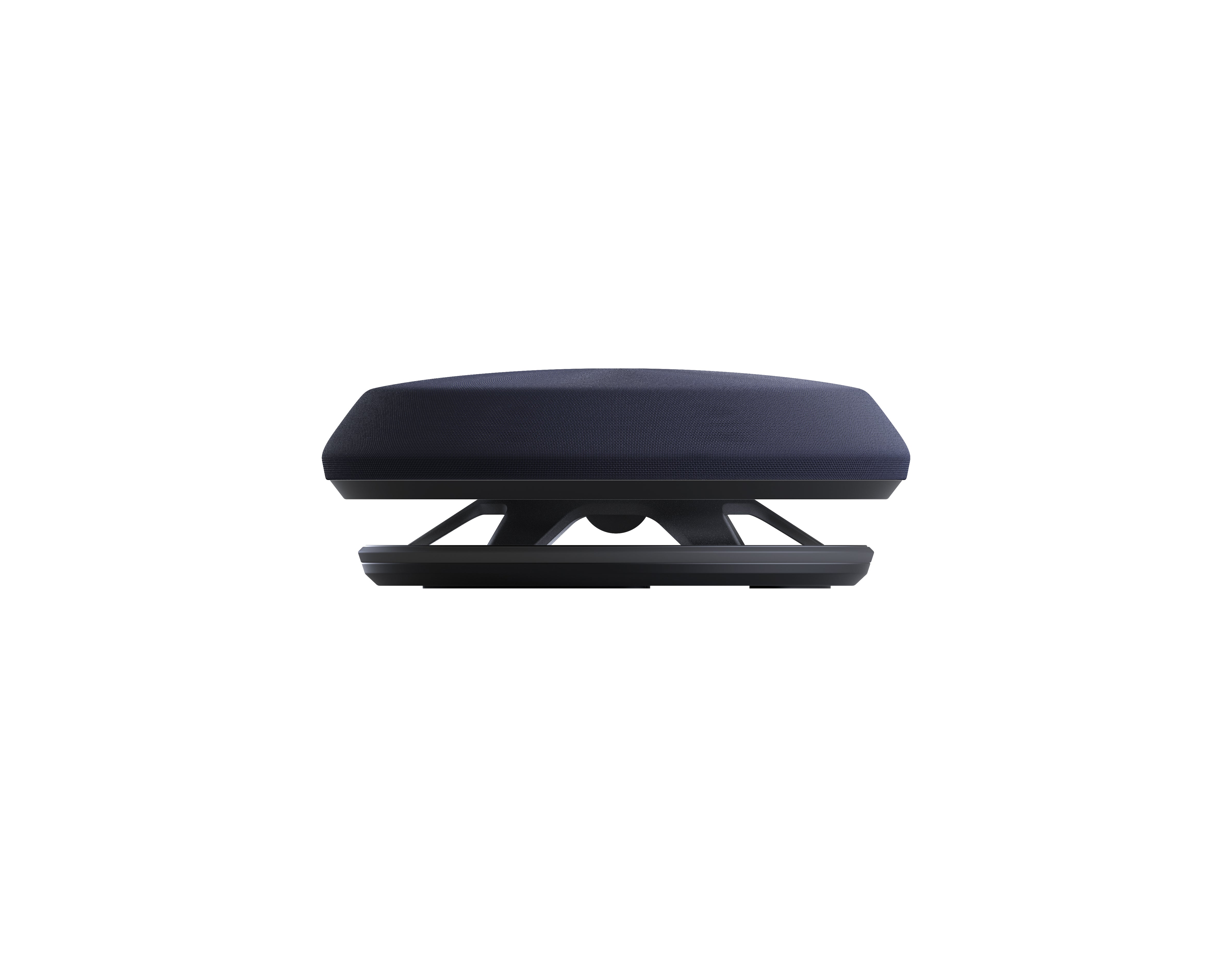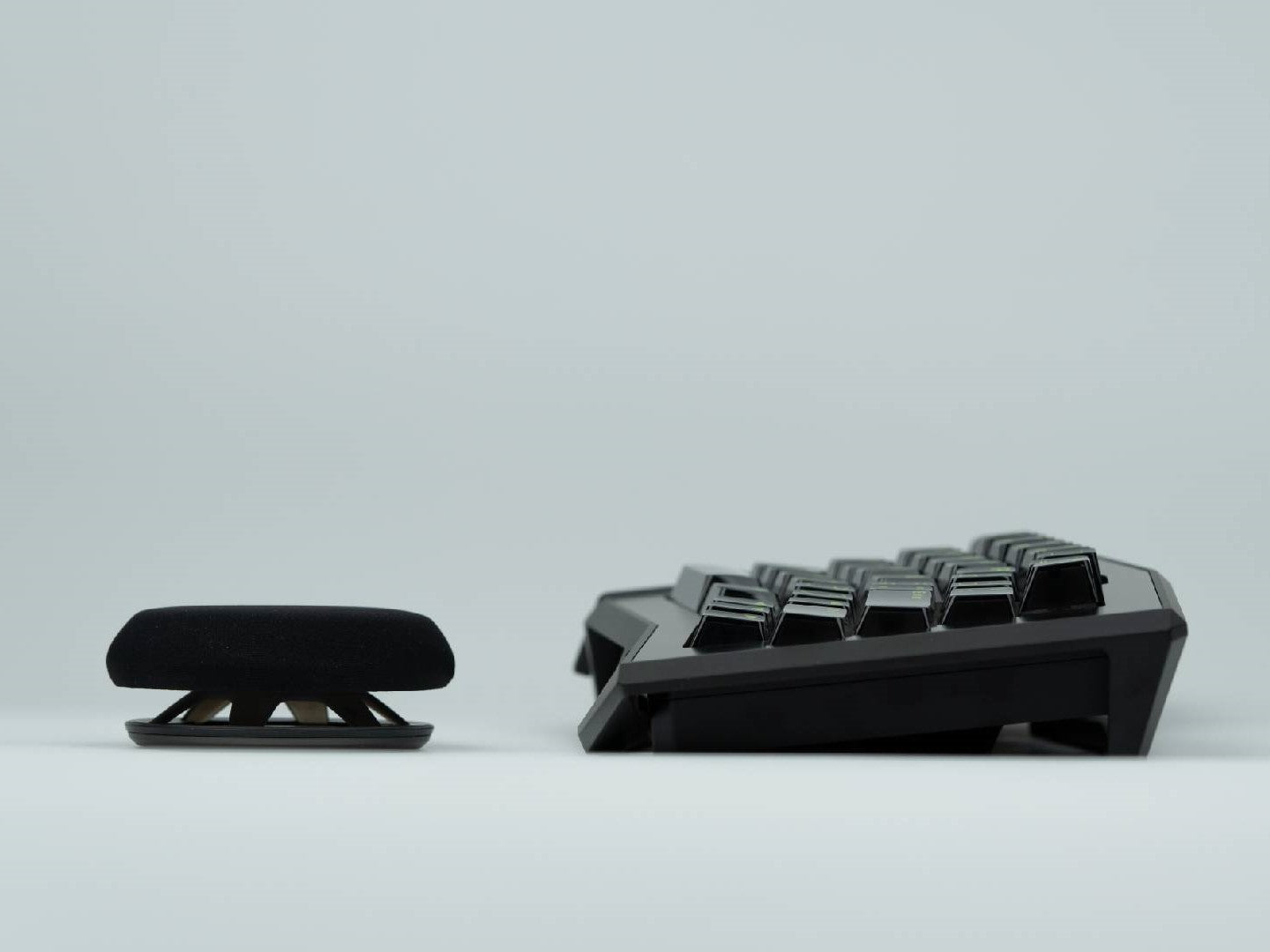 AM AFA - Adjustable Flex Alice
Available at: 11/1/2022 9:00 AM PDT
Estimated lastest shipping date: 12/15/2022
Estimated arrival time: By the end of December 2022
Every customer is limited to placing 1 order, with two AM HOVER wrist rests.
Lucky Draw- AM AFA Titanium:
On December 26 at 11 am PST, we will hold a live stream on AM's Discord with a lucky draw where we will select 1 international official GB order placed on angrymiao.com (refunded orders will not be included) to receive AM AFA Titanium version.
Base Kit Includes ($680)
Keyboard Case (aluminium alloy); Keyboard Plate*2 (POM alloy); PCB*3 (hot swap keyboard PCB*2, USB PCB*1); Carrying Box (aluminium alloy); Gasket Adjustment 
Toolkit; 
Basic Toolkit; User Manual
Bundle Includes ($795)
Same as Base Kit; Angry Miao Glacier Keycap Set (Dark Version, 68kit) ; Gateron Ink Black Stabs*5 (Screw-ins, 2U*5); Angry Miao IcySilver Switches*68 (Linear Switches) 


Notice

In order to achieve the comfortability and ergonomic of AM AFA, a set of AM HOVER wrist rest will be included in every order of AM AFA;

The main frame and upper lid's magnetic sheet of the Velocity colorway are constructed from different materials. Therefore, there will be a slight color difference. Please keep this in mind when placing your order.

The main control module has a layer of protective film, which can leave traces after removal. Please keep this in mind when placing your order.

The main control module in the middle is constructed from PC material, with a welding line viewable from a specific angle. We have done our best to minimize the welding line but it cannot be fully avoided.

The POM plate that is included in the bundle has a matte gray texture. Using excess lubricant may leave oil marks. Please keep this in mind when placing your order. (You could get the FR4 plate to replace)

In order to achieve our desired keyboard flex, there are cutouts on AM AFA's PCB which makes it prone to damage. Please remove the PCBs before installing the switches; Please make sure to follow the User Manual when assembling and disassembling to avoid damaging the components.

For orders with suspicious transaction behavior (including but not limited to multiple orders from the same user, multiple similar delivery addresses, etc.), we reserve the right to cancel these orders without further notice.

For addresses in Hong Kong, Macao and Taiwan, please provide your shipping information in Chinese. Please use English for addresses in other countries and regions.
Refunds would only be accepted if there are quality issues involved.