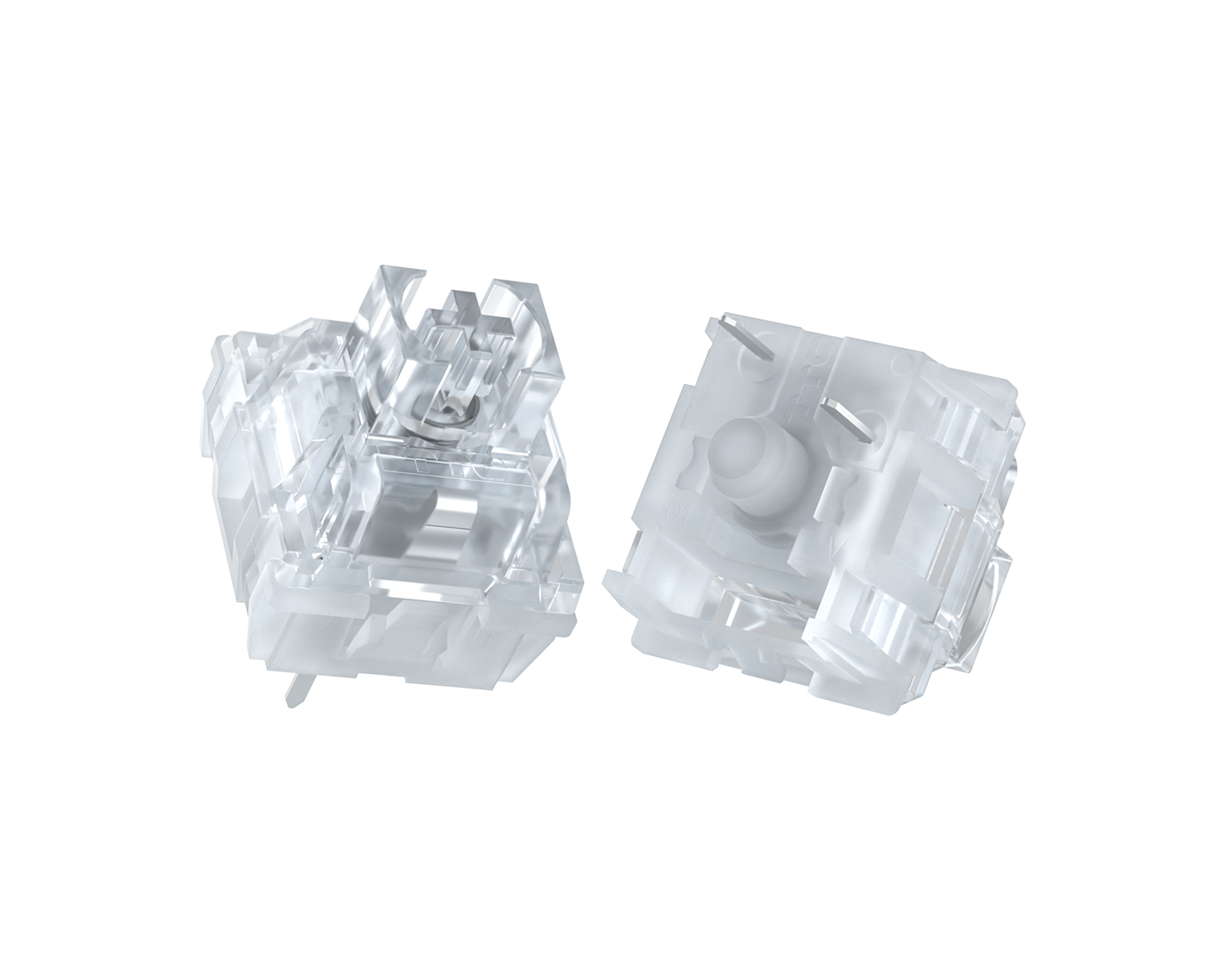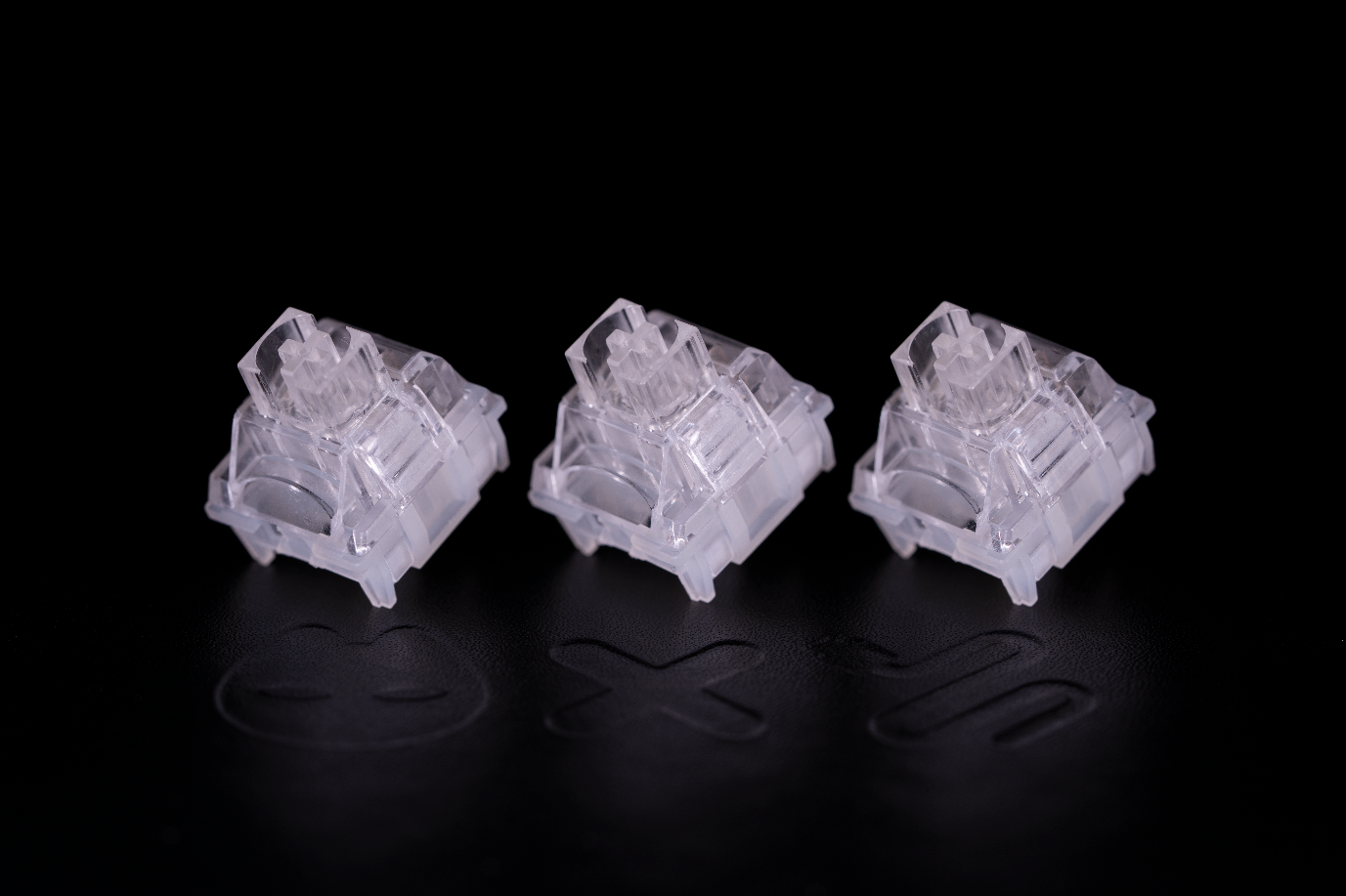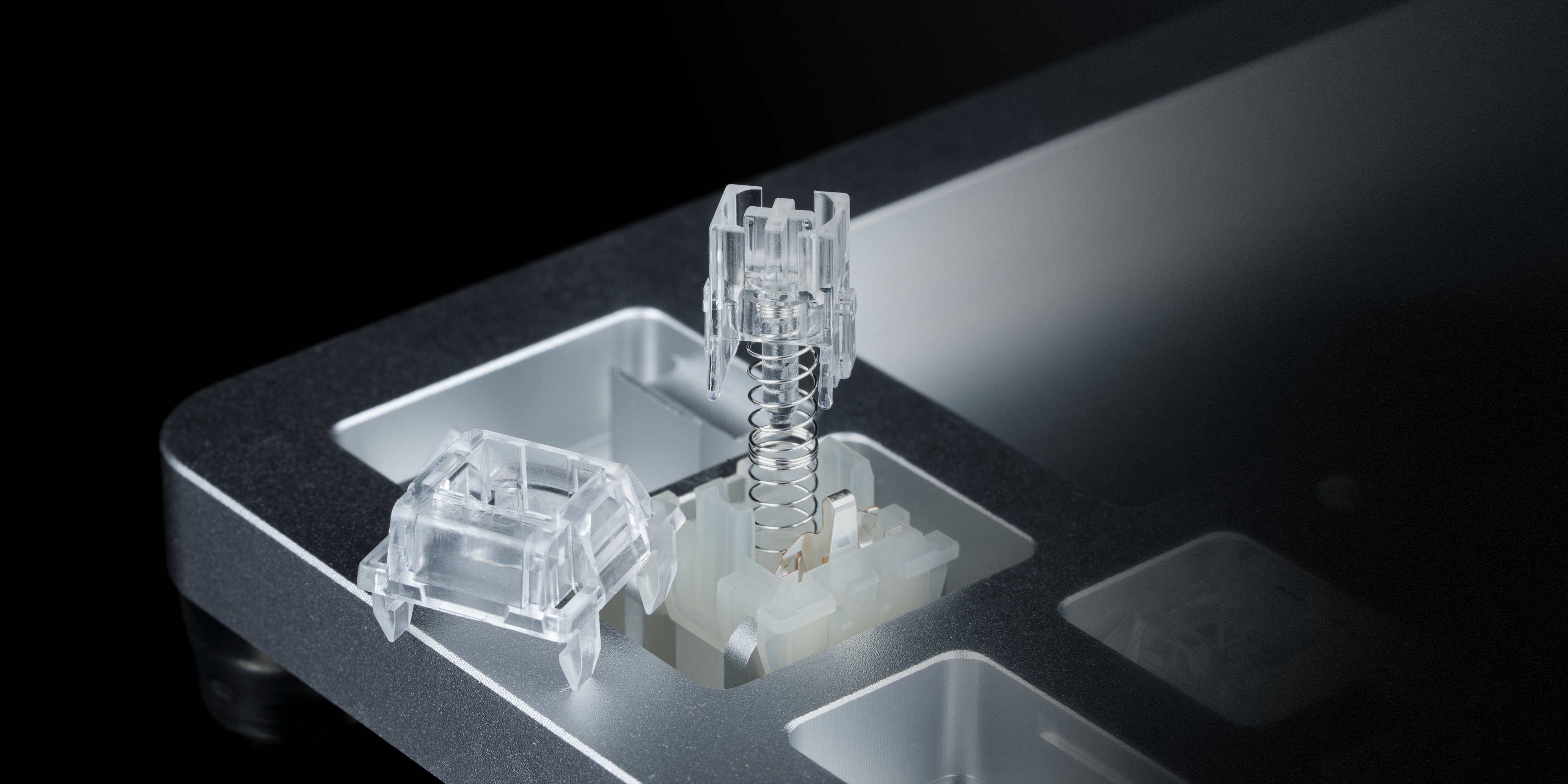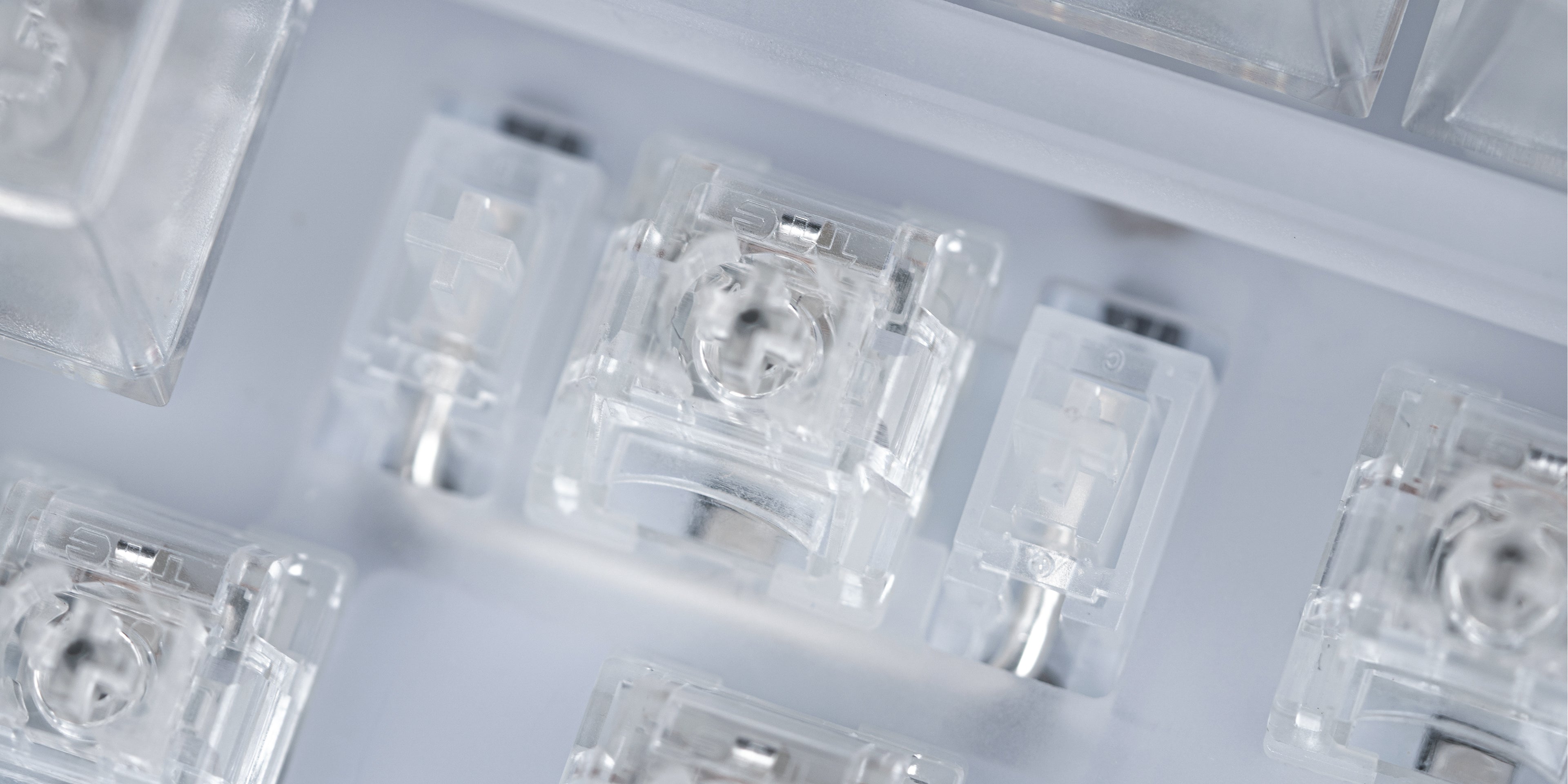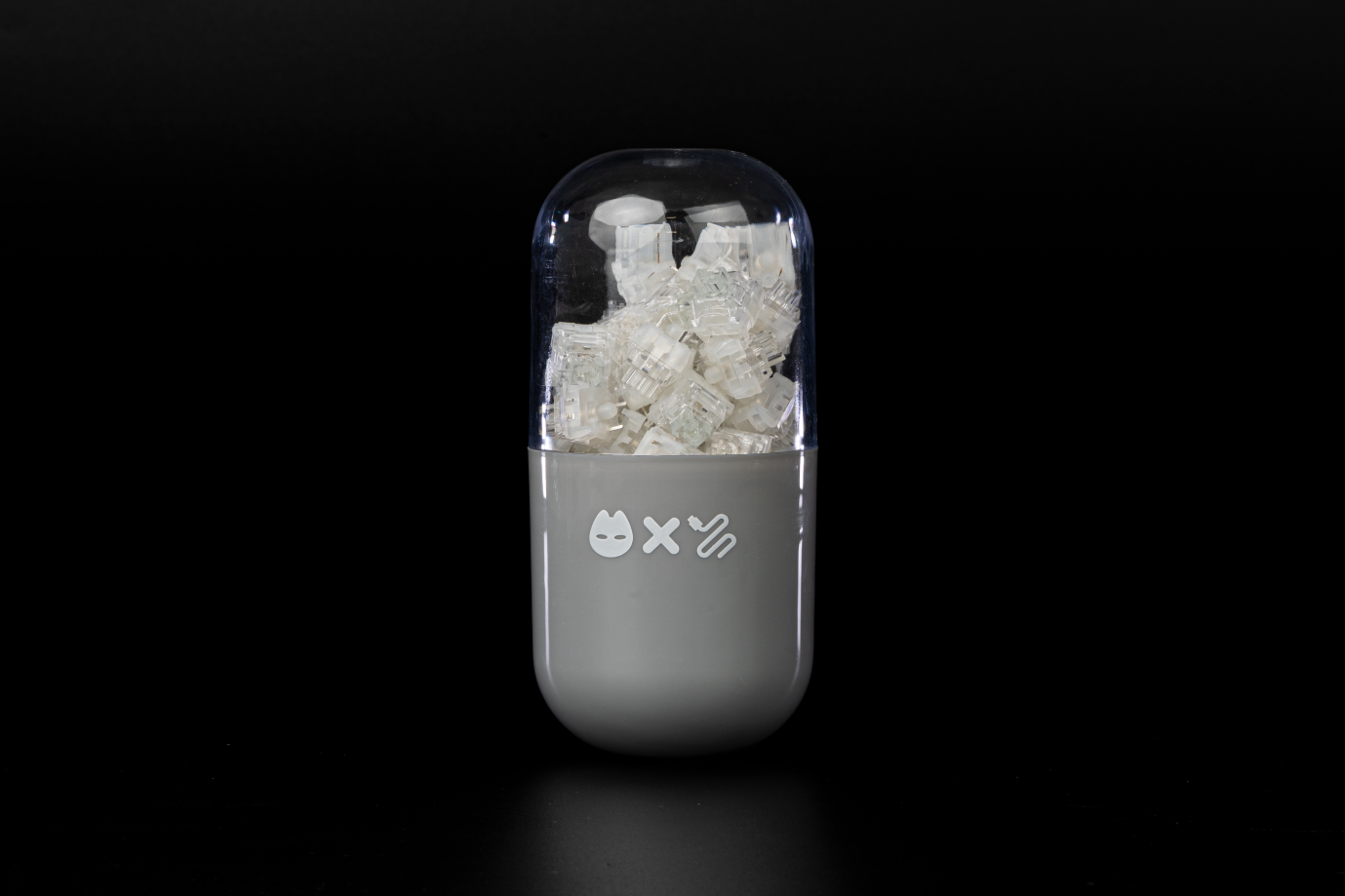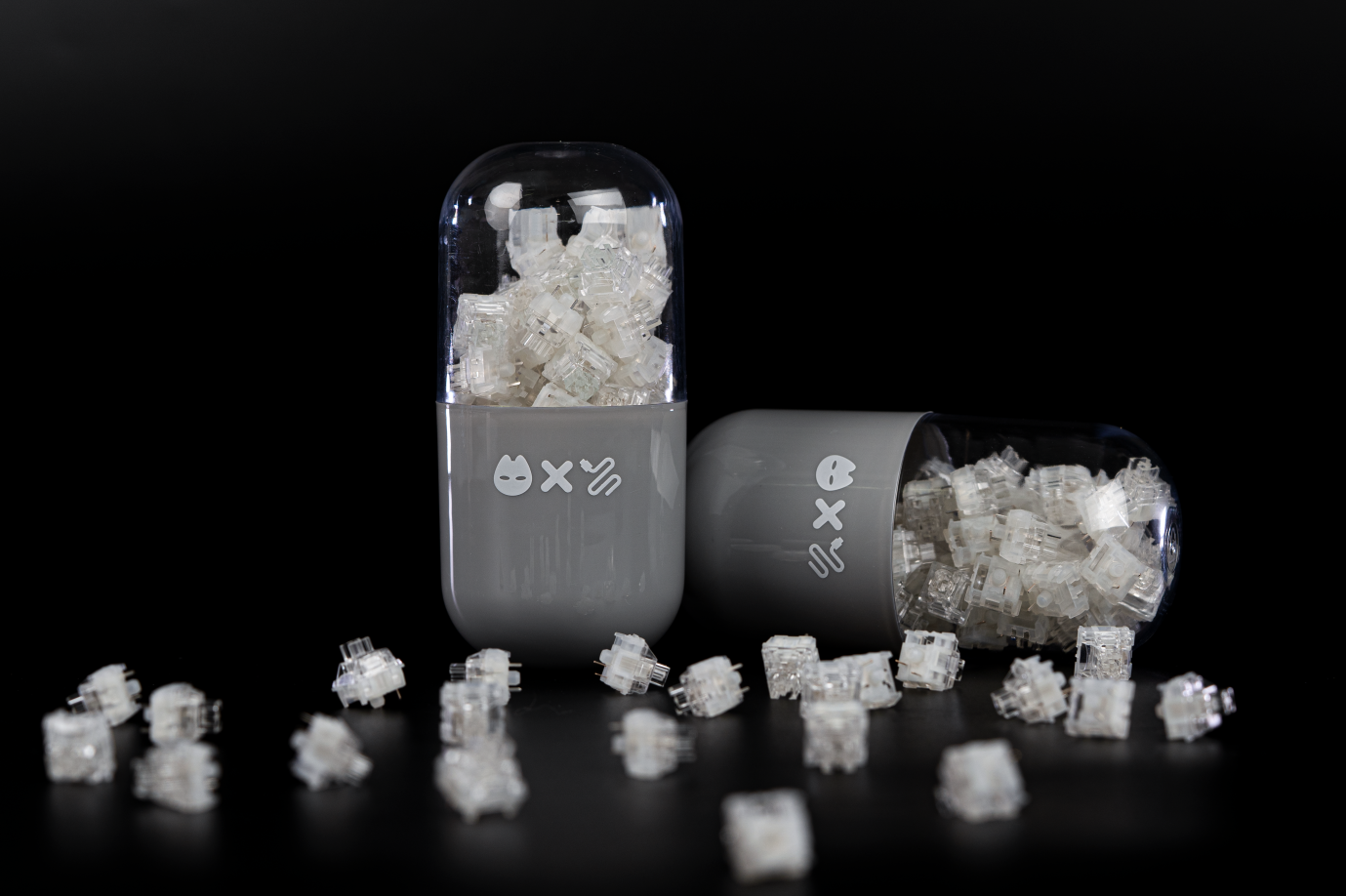 Icy Silver Switches
PRICE: $10-86
Estimated shipping date: Delivery will be made around 1-2 weeks.

Icy Silver Switches:
linear, 45g, 3.4mm travel, manufactured by TTC

Icy Silver Stabs:
4 pcs / pack, including 2U *3 , 6.25U * 1, manufactured by Gateron
Notice:
Each capsule contains 90 pcs of Cyberswitches. Because the capsule falls under packaging material, it's not within the scope of after-sales service.

The product label is applied using glue with a low stickiness grade and can be removed without leaving any marks. As a result, it might come loose during transportation. In that case, you can directly tear off the sticker by hand. Usage will not be affected.

The stabilizer is not compatible with AM 65 Compact Touch 7.5U space.

We reserve the right to cancel suspicious orders (including but not limited to multiple orders from the same user, duplicate shipping addresses, etc.) without further notice.

If you refuse to take the receipt of your order or return a product without valid reason, you will be liable for the two-way delivery fee.

Freight and taxes are not included in the final price.

Please fill in the full name and detailed shipping address in English to ensure that your shipment will be delivered properly.